What Can Jon Jones' Future Opponents Learn From Teofimo Lopez?
Published 01/08/2021, 11:13 AM EST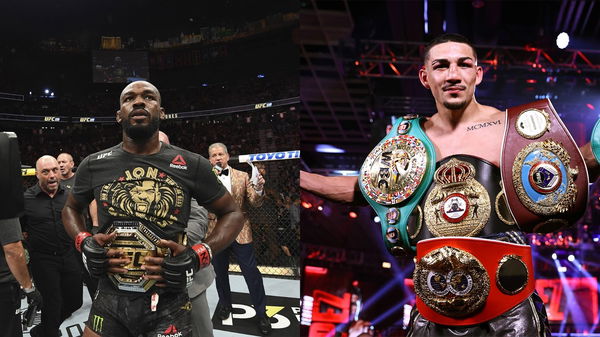 ---
---
The UFC heavyweight roster will soon have a new contender as Jon Jones eyes to capture the division, following his meteoric run in light heavyweight. Jones became one of the greatest martial artists during his reign at 205 lbs.
ADVERTISEMENT
Article continues below this ad
The only loss in Jon Jones' resume comes from a disqualification for throwing vertical elbows on his opponent. That said, none could ever vanquish him inside the cage. However, some could have a crack at the 33-year-old, as we saw Jones being punished inside the cage.
Nevertheless, it didn't turn out fruitful as Jon Jones beat them in the final rounds to secure his spot. So, it risks the UFC heavyweight division's elites at this stage. But they can seemingly take a note from the boxing world to prepare for the Albuquerque native.
ADVERTISEMENT
Article continues below this ad
The 23-year-old unified lightweight boxing champion, Teofimo Lopez, might be the blueprint to grab a win against Jon Jones. If we look at the recent championship rounds of Jon Jones and Teofimo Lopez, we can spot a lot of similarities.
Thus, even though fighters have dominated Jon Jones, they can actually vanquish him by following in Teofimo Lopez's footsteps. Here's an analysis of the recent fights to understand the scoring system.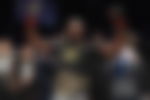 Jon Jones gets tested but beats his rivals
While Alexander Gustafson and Thiago Santos have exposed the flaws in Jones' game, Reyes has been the champion's hardest test. 'The Devastator' blasted Jones in the primary stage and won on points comfortably.
As per UFC stats, Reyes had 116/259 significant strikes while Jones had 104/116. Even on the head and body shots, Reyes put on a total of 75 and Jones 73. The first 3 rounds had Reyes landing more significant strikes. But Jones dominated the championship rounds in 4 and 5.
There's a reason why we call them the championship rounds as Jones bagged the win via judge's score of 48-47, 47-48, and 49-46.
Teofimo Lopez from start to end
While Reyes began fast and aggressive against Jones, Lopez did the same in his unified title boxing fight against former champion Vasyl Lomachenko. Teofimo Lopez attacked 'The Matrix' with some good body shots.
The primary rounds were clearly in his favor, and Lopez kept the show running till the 7th round. However, Lomachenko regained his form in the latter half and was close to bagging the championship rounds.
Here's where Lopez stood out different from Dominick Reyes and some of Jones' other tough adversaries, likely Gustafson and Santos.
'Take Over', 23 put on another dominant showdown in the final rounds as he bagged both the start and beginning segment of the fight.
Lomachenko landed 141/321 total punches at 43.9%, while Lopez got 183/659 at 27.8%. The Ukrainian further landed 63 jabs and beat Lopez's 35 shots. However, Lopez put 18 power punches in front of Lomachenko's 78 to win the fight.
ADVERTISEMENT
Article continues below this ad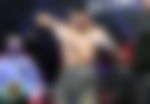 The UFC heavyweight division can simply take the championship rounds seriously if they want to keep away Jon Jones from the title ride. Stipe Miocic and Francis Ngannou are two names to welcome the light heavyweight great at heavyweight.
'The Predator' is a natural aggressor, but against Jones, he might have to go to the distance. In that case, Francis Ngannou might have to adapt Teofimo Lopez's style to take out 'Bones'.
ADVERTISEMENT
Article continues below this ad
Do you think Jon Jones is a threat at the heavyweight roster?