"You're afraid of being vulnerable"- Dan Hardy Rips Tyron Woodley for His Performance Against Jake Paul and Calls Him Out
Published 09/09/2021, 1:45 PM EDT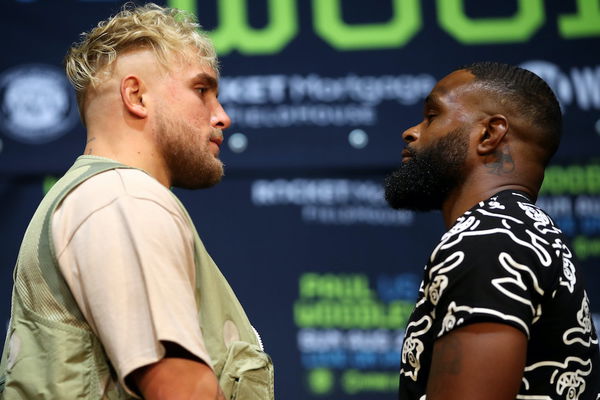 ---
---
Many MMA fans were hoping Tyron Woodley would put an end to Jake Paul's boxing career once and for all. However, thanks to his gun-shy approach in their boxing match, the UFC veteran suffered a split decision loss to the former Disney star.
ADVERTISEMENT
Article continues below this ad
A former UFC champion, Tyron Woodley recently parted ways with the UFC after a four-fight skid against top welterweights including Kamaru Usman, Colby Covington. Throughout these matchups, Woodley's inability to be the more active fighter is what cost him the fight. Confident only in his right hand, Woodley would look to land it all night long, making him an easy puzzle to solve.
Going into his boxing debut against an up-and-coming boxer in Jake Paul, there were hopes he'd have an easier time throwing punches in bunches, but as we know, that wasn't the case.
ADVERTISEMENT
Article continues below this ad
In a recent interview with Submission Radio, former UFC fighter turned analyst Dan Hardy expressed his disappointment with Woodley's performance, making the following statement;
"He looked like a sack of s**t the other week," Hardy told Submission Radio. "That was very embarrassing. The reason I'm annoyed about it, is that he validated exactly what I thought was gonna happen, and I expected more from him. Like dude, you're nearly 40, you're rap game's not going anywhere, you're MMA career's done, you've got a guy in front of you that's been trashing your mom, that's been talking a whole heap of nonsense for how many months? And you've got eight rounds to punch him in the face and you're already half punching him through the ropes, and then you don't put your foot on the gas because you're afraid of being vulnerable? That just looks weak to me." 
An enraged Dan
Hardy
also called out Woodley to a boxing match, as he plans to make a return to combat sports.
What's next for Tyron Woodley?
Tyron Woodley was looking to kick-start his boxing career with a spectacular win against Jake Paul. However, after losing a split decision against 'The Problem Child', Woodley may have to reevaluate his future in the sport of boxing.
Ever since the boxing event, Woodley has called Jake Paul out for a rematch. According to Jake Paul, that fight might still be on the cards if Woodley honors their bet to get an 'I love Jake Paul' tattoo.
ADVERTISEMENT
Article continues below this ad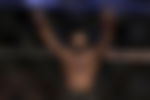 In all seriousness, considering how Jake Paul is already making headlines going back and forth with other MMA fighters, a rematch seems unlikely.
At 39-years-old, Woodley doesn't have a lot of time to compete at the highest levels in boxing. Perhaps 'The Chosen One' will look for a couple of celebrity boxing bouts before he finally hangs up the gloves.
ADVERTISEMENT
Article continues below this ad
What do you think? What's next for Tyron Woodley? Let us know in the comments.
Watch This Story: Five Times Vitor Belfort Annihilated His Opponents Inside The UFC Octagon