Claressa Shields Pays Tribute To Gianna and Kobe Bryant With Custom Trunks For Historic Title Win
Published 03/06/2021, 12:01 PM EST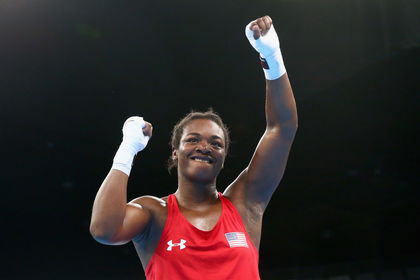 ---
---
Claressa Shields is adding more accomplishments to her career after her stunning win over Marie-Eve Dicaire last night. Shields is now the only boxer ever to be an undisputed champion with four belts in two divisions. The G.W.O.A.T. has made her case for the greatest clear, and will now be moving onto her MMA debut in June.
ADVERTISEMENT
Article continues below this ad
However, Shields is dedicating everything she has to whatever she is doing. This boxing match was a big deal for her, as it was finalized after falling through a couple of times. With the date booked and no issues on the way, Shields decided to pick her trunks for the fight and shouted out one of the most iconic sportsmen in history. Kobe Bryant.
ADVERTISEMENT
Article continues below this ad
Kobe and Gianna Bryant had their name prominently featured on the G.W.O.A.T's trunks for the fight. it seems the 'Mamba Mentality' passed on through to her body, as Shields put on a nigh-perfect boxing display. She is atop the boxing world right now, and she took Kobe and Gianna with her.
Claressa Shields: Representing Kobe for the biggest fight of her career
Claressa Shields and Kobe Bryant have something in common. They are both Olympic champions. While Shields became the first woman to become a boxing Gold Medalist at the 2012 and 2016 Olympics, Bryant won a host of gold medals while representing Team USA. These are two elite athletes, and Shields crossed paths with Kobe very early in her career.
ADVERTISEMENT
Article continues below this ad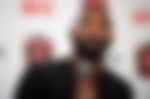 At the 2012 Olympics in London, Kobe imparted advice to Shields and told her to keep working hard. Everyone knows how Kobe valued his time and the eye for talent that he had. Before Shields became the G.W.O.A.T., Kobe Bryant took the time to help her on the path. Shields commented on Kobe's death last year and had this to say.
"It really hurt my feelings. He wasn't just a great basketball player, but he was a great influencer. He was so nice."
ADVERTISEMENT
Article continues below this ad
They may have not known each other too well, but Kobe's impact on Shields is clear. He was with her for the biggest win of her career last night, and Shields has to be overjoyed at that.