Floyd Mayweather Claims He Is the Athlete of the Decade Not LeBron James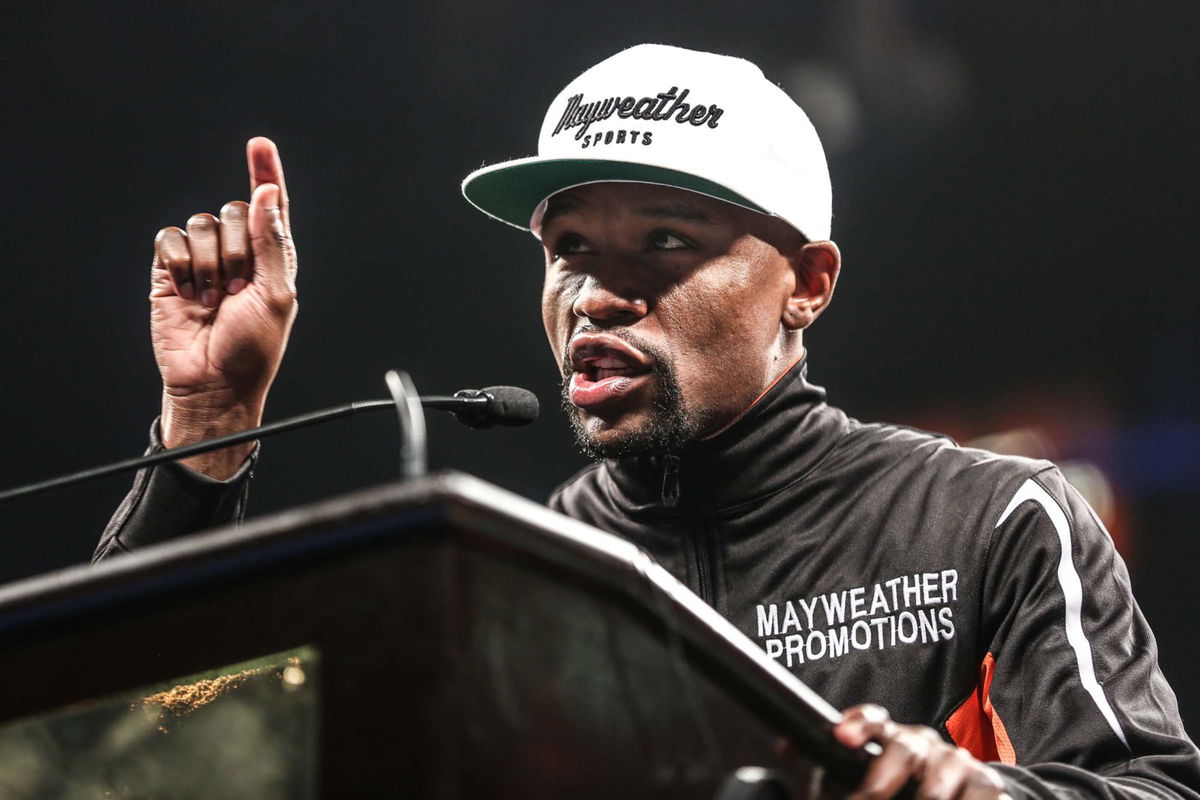 Floyd Mayweather Jr. is perhaps one of the greatest defensive boxers of all time. He holds an undefeated professional record of 50-0. Throughout his career, he has beaten some of the very best boxers in the world. During his peak, he had the best accuracy, speed, and defense.
Mayweather has beaten some big names in boxing. Canelo Alvarez, who was unbeaten, suffered his first and only loss at the hands of Mayweather. Many consider him as the pound for pound best right now but Mayweather will go down as the first person to beat him.
Manny Pacquiao was considered by many as the one to beat Mayweather but Mayweather shut all the doubters by defeating him as well. In his last pro boxing match, Floyd Mayweather fought the biggest name in Mixed Martial Arts, Conor McGregor. Many believed that Floyd was old and Conor did have a chance of winning. Well, he showed up in great shape, danced with McGregor for a few rounds and eventually finished him. Both boxers received one of the biggest paydays of their careers.
Mayweather even took his talents to Japan. He defeated a rising MMA star Tension Nasukawa in Rizin. Floyd looked unbeatable in the fight and made it look easy.
Despite all of his achievements, Mayweather did not win the Athlete of the Decade Award.
Floyd Mayweather goes on a rant
Floyd Mayweather says he should've been athlete of the decade over LeBron.

Facts or Foolishness? 🧐 pic.twitter.com/xUCcM2abHE

— Ball Realm (@TheBallRealm) February 17, 2020
Recently, Floyd Mayweather expressed his displeasure over LeBron James winning the Athlete of the Decade award. He said, " I love LeBron James, but when we talk about Athlete of the Decade, that's me."
Mayweather was visibly upset about the fact that he never received Athlete of the Decade award even though he dominated the boxing scene since 1996. He also stated that he is still active.
Mayweather went on to say that he did not have any sponsorships from big companies. Not only did he call himself the Athlete of the Decade but he referred to himself as "Athlete of two decades"
What do you feel about Floyd Mayweather claiming himself to be the Athlete of the Decade?