10 Boxers That Make Mike Tyson's Knockout Record Look Amateurish
Published 03/29/2021, 2:11 PM EDT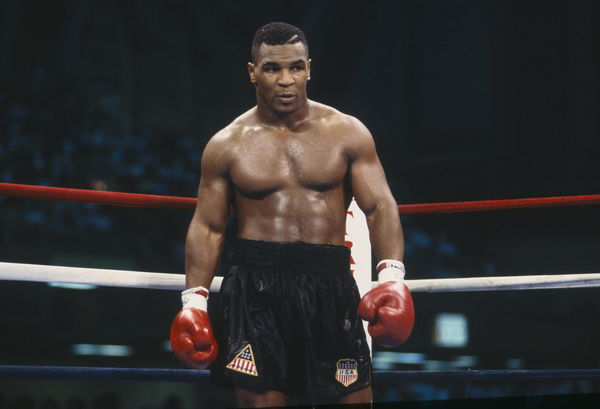 ---
---
When we talk about elite knock-out punchers in boxing, Mike Tyson's name might emerge as the greatest amongst all. There's no denying that Mike Tyson has been one of the scariest punchers in the sport, having terrified the entire heavyweight division back in his prime.
ADVERTISEMENT
Article continues below this ad
However, boxing has seen several legends overcome Tyson's knockout record (44 KOs) on a vast margin. That clearly doesn't demean Tyson's achievements as a knockout elite, but it does put a grain of doubt in the minds of those who bill Mike Tyson as the supreme KO puncher in the history of boxing.
While the sport will continue to witness several hard-hitters emerge on its roster, Mike Tyson will always be irreplaceable. But alongside Tyson, there are several more knockout artists who appear to derive similar respect.
ADVERTISEMENT
Article continues below this ad
Here are 10 boxers who made Mike Tyson's knockout record look amateurish.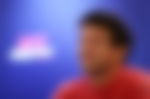 George Foreman over Mike Tyson
Before Mike Tyson's era, the heavyweight division saw George Foreman reach the top with his impeccable dominance. The oldest man to become the heavyweight champion at 45 was one of the hardest punchers ever in the sport.
That said, 'The Big George' boasts 68 Knockouts in 76 wins of his career and holds a KO ratio of 83.95%. Foreman's last knockout came in 1994 against Moore, when Tyson was already a familiar name in the sports world. Several analysts have even claimed that a prime Foreman would have dismantled Tyson.
Roberto Duran- The Pride of Panama
Nicknamed 'Hands of Stone', Duran did absolute justice to the tag. Not only is he one of the greatest pugilists ever, but also one of the most active champions of his time. In a 31-year-long career, Duran competed in 119 fights, winning 103 of them.
Duran attained 70 of those wins via knockout, staging a KO ratio of 58.82%.
When the entire boxing world was amused by Muhammad Ali's prowess, Duran emerged from the lightweight division and conquered the world. There's no denying that he holds a better resume than even Mike Tyson.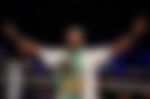 Marvin Hagler- A better KO puncher than Mike Tyson?
It's bizarre to compare two legends based on their stats, but being a reputed hard-hitter, Hagler could have rightfully looked into Tyson's eyes. He was an elite and one of the best in his time. While 'Marvellous' Hagler staged a record of 62 wins, 3 losses, and 2 draws, he also staged 52 KOs.
In a career that ran for 14years, Hagler remained active throughout. While he faced several of his legendary contemporaries in his prime, Hagler arguably became the best amongst them.
Thomas Hearns- A look back at the Hitman's supremacy
Thomas Hearns, the first-ever five-division world champion, doesn't appear to keep an eye on boxing anymore. The 62-year-old doesn't even know the current champions. However, Hearns was an elite in his time and the sleek fighter had powerful fists that knocked out several professionals.
'The Hitman' has 48 Knockouts in his record of 61 wins in 67 fights. That said, Hearns might need more credit on his name as a knockout specialist. Hailing from the era of Duran, Hagler, and Leonard, Hearns is another legendary addition to the sport.
Julio Cesar Chavez- The G.O.A.T
Mike Tyson's idol, Julio Cesar Chavez, is an all-time great who was never afraid to push his limits. He was one of the most active boxers of his time and will always remain a prime figure in the sport's history.
Chavez appeared in 115 pro fights in his career, winning 107 of them. He lost 6 fights and 2 turned out to be draws. Meanwhile, the Mexican icon cemented 85 KOs under his belt, becoming an all-time legend in boxing.
Sugar Ray Robinson- The Man, The Myth, The Legend
One of the best old-school boxers, Sugar Ray Robinson, is one of the many who stayed relevant in the fight game throughout their careers. The former world champion has appeared in 199 professional fights, winning 109 of them via Knockouts. Meanwhile, he has 174 wins in total.
All these numbers speak for themselves and, be it under any parameter, Sugar Ray Robinson will seemingly dismantle Mike Tyson any day on the stats.
Archie Moore vs Mike Tyson?
Another old-school legend, Archie Moore, sets an example of how active the professionals were back in the days. Appearing in 219 pro fights, Moore bagged 132  of his 186 wins via knockout. The light heavyweight boxer had terrific speed and powerful fists.
Not to forget, he was also one of the smartest boxers of the era. So, it's safe to state that Moore will surpass Mike Tyson based on the number of knockouts they both have registered.
Joe Louis- the heavyweight legend
Joe Louis, the heavyweight boxer, was a massive threat for his adversaries in his prime. Although he might not be a familiar name to the casual, modern-era fans, Luis is one of the most reputed pugilists in sporting history. He was athletic and his name crossed the barriers of boxing, turning him into a global icon.
With 51 KOs in his record, Luis has 65 wins in total. Those numbers surpass Mike Tyson's record.
Wladimir Klitschko- The modern-era heavyweight
Standing at 6'6", Wladimir Klitschko is a modern-era heavyweight, who could have given a tough-time to Mike Tyson. Apart from being a KO specialist, Klitschko was also a tactical elite and had immense power to go with skill.
Klitschko has claimed 49 KOs in a career of 55 wins. While Tyson stands at 44, Wladimir Klitschko's KO run has already surpassed the great 'Iron' Mike.
ADVERTISEMENT
Article continues below this ad
Deontay Wilder vs Mike Tyson- Who is the bigger puncher?
Deontay Wilder is the only active boxer to feature on the list. But his KO run has already sent a shock wave throughout the weight class. The former WBC heavyweight champion currently holds a record of 42 wins, 1 loss, and 1 draw, Meanwhile, he has already put 41 KOs under his name.
ADVERTISEMENT
Article continues below this ad
While Wilder is still active and in his prime, he can possibly surpass Mike Tyson by the end of his career. The American knockout artist is often compared with Tyson, and it's legitimate to bill him alongside the youngest heavyweight champion.