10 Must-Know Facts About Pro Boxer and YouTuber Jake Paul
Published 04/09/2021, 11:00 PM EDT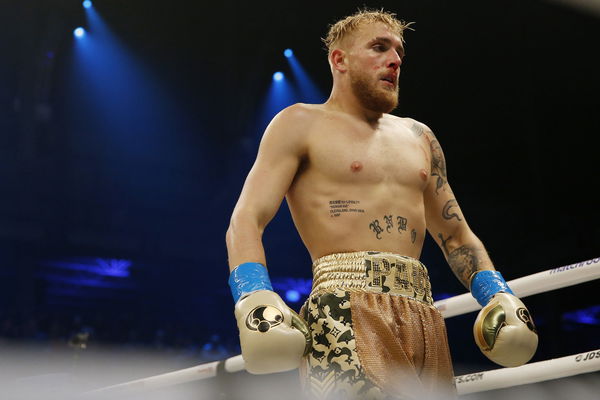 ---
---
Jake Paul has stirred the combat sports fraternity over a substantial period. The Youtuber turned boxer predominantly broke into the headlines when he annihilated Nate Robinson to claim a thunderous T/KO win. Post the fight, Paul called out several MMA celebrities, including former UFC double champ Conor McGregor, Ben Askren, and more.
ADVERTISEMENT
Article continues below this ad
He is an unusual personality who has captivated millions, gaining momentous fame and attention as a result. Despite having just 2 fights/wins on his resume, Paul has struck the right chord in terms of connecting with a vast base of fans.
That said, here we look at the 10 facts about the 'Problem Child'.
ADVERTISEMENT
Article continues below this ad
10 must-know facts about Jake Paul
1. He began his career as a Viner
Paul rolled out his first vine in 2013 at a very young age. When the Vine app liquidated in 2016, the 'Problem Child' had gained a mammoth 5.3 million followers with around 2 billion plays on the app.
2. Paul got his first TV break via Disney
In 2015, the Disney Channel announced it will come up with a series named, Bizaardvark. It was a series about two best friends who loved posting content on the internet and shaking it up. Paul was already a Viner back then, and he was just the ideal fit for this role. He played the character of 'Dirk' in this series.
Read – WOW! Jon Jones Gets Pinned in Wrestling Practice by Claressa Shields
3. He began his own teen entertainment management firm
In January 2017, the Ohio native began his own teen entertainment management firm, known as 'Influencer Marketing Management', run by Team 10. Naturally, the firm attracted several investors.
4. He once trained to be a Navy officer
In his childhood days, Paul was a professional wrestler, and he even took training to be a Navy seal. But he reversed his plans when one of his vines became a tremendous hit.
5. Paul once posted a fake wedding video on YouTube
He and Erik Costella, a famous model and his close friend, once posted a wedding video on YouTube, which received millions of views.
Read – Anderson Silva Says Fight With Roy Jones Jr. Is Closer Than Ever
6. His neighbors once filed a lawsuit against him
The 'Problem Child' once made his address public, which was revealed by mistake in a vlog. Fans gathered in huge numbers outside his house, causing quite a lot of noise. His neighbors became livid with the same and filed a complaint about the disturbances that occurred.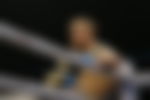 7. Paul played a prank at the White House
Once he was called for an event at the White House and Paul played a massive prank. He decided to stay in the White House even after the event got concluded and leave at midnight without getting caught by the security. Surprisingly, he was successful in doing the same.
8. He is also a rapper
The 24-year-old has even rapped quite a few times."It's Everyday Bro" or "I Love You, Bro," are some of his rap presentations which have millions of views on YouTube.
Read – 'Sugar' Ray Leonard Reveals How He Would Beat Floyd Mayweather
9. Once made a controversial video
A video titled, 'I lost my virginity' was posted on his channel on January 3, 2018. Consequently, this video received a huge backlash from the entire YouTube community.
ADVERTISEMENT
Article continues below this ad
10. Spent cosmic amount a month on a rental home
When he began his own teen entertainment management firm, he and his colleagues decided to move in together to avoid glitches in work. As a result, Paul and his friends ended up renting a $17,000 mansion in Beverly Grove.
Jake Paul certainly has a wild persona, and there's no doubt this will continue to keep him in relevance down the line.
ADVERTISEMENT
Article continues below this ad
Out of all the aforementioned facts, which one surprised you the most?