3 Outrageous Predictions for Floyd Mayweather vs. Logan Paul
Published 06/06/2021, 9:11 AM EDT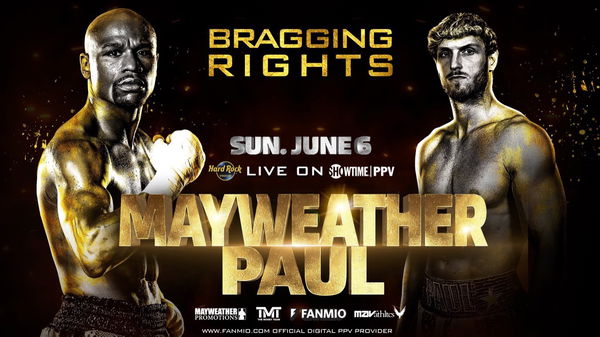 ---
---
The highly controversial and talked-about exhibition bout between Floyd Mayweather and Logan Paul is finally upon us. Today is the day boxing fans will witness a YouTuber take on one of the best fighters in the sport's history.
ADVERTISEMENT
Article continues below this ad
A year ago, no one would have predicted Mayweather and Paul to face each other. And yet, here we are, on the cusp of witnessing it live. So ahead of the fight, we give three outrageous predictions that could actually happen, given the nature of the event.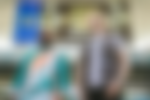 ADVERTISEMENT
Article continues below this ad
Three things that could happen in the Floyd Mayweather vs Logan Paul bout
1. Logan Paul to knock out Floyd Mayweather in the first round: This is arguably the biggest hot-take on this fight. However, we think there is a chance that Logan Paul could knock out 'TBE' in round one. It would be no surprise given the bizarre nature of everything happening in the sport right now.
Mayweather is 44, has not boxed in years, and did not train very hard to for the bout. In addition, the weigh-ins revealed Paul has over a 30-pound weight advantage. Thus, if Mayweather starts slow and Paul lands one lucky punch, it could all be over.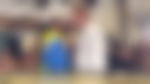 WATCH THIS STORY: Logan Paul's Gruelling Training Routine For Floyd Mayweather Fight
2. Jake Paul to jump in the ring and say 'Gotcha Hat': Even though Mayweather is fighting Logan Paul, his brother Jake has been a big talking point in the build-up. And since he is no longer banned from the event, we think he will do something controversial again.
'The Problem Child' is famous for stealing Logan Paul's thunder and even did the same thing by announcing his next fight during his brother's fight week. Thus, we can totally see a situation where Jake Paul jumps in the ring in between rounds and tells Floyd, "Gotcha Hat." He has already done something similar during one of Mayweather's media obligations, and it will be no surprise if this happens.
ADVERTISEMENT
Article continues below this ad
3. Logan Paul to cry: The most realistic prediction of the lot, we think there is a high chance of Logan Paul crying in this fight. This could either be after Mayweather destroys him or if he wins.
Paul is no stranger to crying. He has shed tears several times on camera and has shown he is an emotional person. Therefore, if the 50-0 superstar embarrasses him as Mayweather did with Tenshin Nasukawa, it will be no surprise to see a teary-eyed Paul. And if 'The Maverick' somehow beats Mayweather, he will almost certainly cry.
ADVERTISEMENT
Article continues below this ad
What do you make of our predictions? Do you think any of these things will happen?