5 Best Moments of 'Marvelous' Marvin Hagler's Career
Published 03/17/2021, 11:00 AM EDT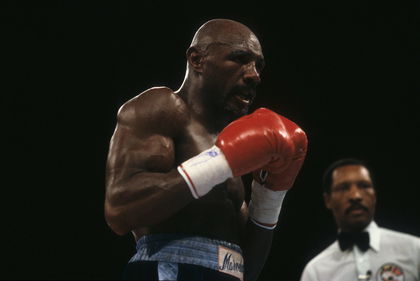 ---
---
The untimely demise of 'Marvellous' Marvin Hagler has doomed the entire boxing family with sadness. The former middleweight champion was one of the best boxers to have ever lived on the planet. And while he is no longer amongst us, there are plenty of memories to cherish.
ADVERTISEMENT
Article continues below this ad
Hagler produced umpteen blockbuster fights in his prime. He holds one of the most reputed resumes in the sport, even today. That said, it's hard to pick up his best fights.
Boasting 62 wins, 3 losses, and 2 draws in 67 pro appearances, Hagler has 52 knockouts with a 77.61% KO ratio under his name. He fought his last bout against Sugar Ray Leonard in 1987 and after a loss via split decision, Hagler hung his gloves. Despite falling in his last bout, he had attained a highlight-reel career.
ADVERTISEMENT
Article continues below this ad
Here's a look at his five best performances of all time from his career.
Marvin Hagler vs Thomas Hearns (1985)
Hagler faced one of the greatest opponents of his career in Thomas Hearns when the two collided in 1985 for the WBC, WBA, and IBF middleweight world titles. Although many envisioned that it would be a long-lasting fight between two elites, Hagler closed the show pretty quickly.
He took the first two rounds to understand Hearns' game plan and planted some significant shots. Although Hearns looked dominant from his end, the third round saw him fall prey to Hagler's dominance. 'Marvelous' planted cross hooks on Hearns' face and floored him to bag the titles.
Marvin Hagler vs Roberto Duran (1983)
Hagler vs Duran was billed as one of the greatest middleweight clashes of all time, and the matchup lived up to its hype. Coming off strong from the first round, both the boxers looked sharp and believed that they had secured enough to bag the win. With the WBC, WBA, and IBF titles on the line, the fight was full of fireworks.
It was a close call as both the boxers deployed everything they had inside the ring. However, judges scored the contest 144-142, 144-143, and 146-145 in favor of Hagler. The fight became one of the best contests of all time in boxing. It continues to allure the fans to this day.
Marvin Hagler vs Sonny Williams (1973)
Just two weeks after his debut in May, 'Marvelous' Hagler returned to action in July against a veteran in Sonny Williams. With a 1-0 pro record, Hagler unleased a lopsided showdown inside the ring.
He was yet to become the great Marvin Hagler, but the seeds were already planted. Going till the final bell, Hagler dominated the fight and won his second bout via a unanimous decision against Sonny Williams. While Hagler staged several alluring performances ahead, his win over Williams will always be special.
Marvin Hagler vs Willie Monroe II (1977)
After suffering the second loss of his career against Monroe in 1976, Hagler re-matched him the next year and avenged his loss in style. While they would follow on with the third clash ahead, the second clash saw Hagler win with a sensational knockout.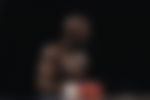 Akin to the original clash the rematch also went till the final round but Hagler closed the show before the bell rang. He dropped William Monroe with a vicious shot and claimed his win. Although a non-title bout, it still brought out the best from Marvin Hagler.
Marvin Hagler vs Tony Sibson (1983)
The WBC and WBA middleweight title fight saw Hagler in a beast mode, as he unleashed severe aggression against Sibson. His movement, footwork, and pace were too quick and pretty to be broken. That said, Hagler continued to dominate his rival.
ADVERTISEMENT
Article continues below this ad
While Sibson was trying to respond, he had very little to offer. After surviving five rounds with 'Marvelous' he was floored with a brutal shot in round six. Hagler departed with the belts and a big win under his name.
What is your favorite Marvin Hagler moment?
ADVERTISEMENT
Article continues below this ad