5 Mike Tyson Ring Walks Which Will Never Be Forgotten
Published 03/15/2021, 4:00 PM EDT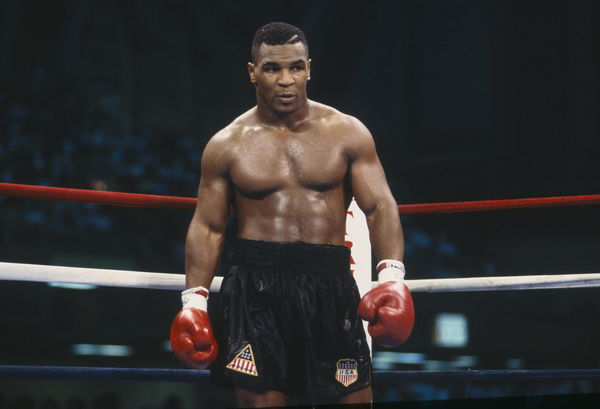 ---
---
Mike Tyson, the former heavyweight boxer, has been more than a fearsome in-ring nightmare for his opponents. Simultaneously, he has been a delight to the fans. Boasting of global stardom, Tyson grabbed attention even before he entered the ring. Starting from his interviews, press conferences, ring walkouts, the American heavyweight made everything entertaining.
ADVERTISEMENT
Article continues below this ad
While his in-ring accolades remain the most prized achievements of his life, Tyson's achievements away from the circle also deserve some credit. He had produced some of the best ring walkouts in his career that mentally beat down his opponents much before the fight began.
A few months back, Tyson spoke about his ring walks with rapper Eminem in his podcast. In the conversation, he revealed that he had a different mindset while walking towards the squared circle.
ADVERTISEMENT
Article continues below this ad
"It's really orgasmic. I'm not nervous, I'm scared. Because I'm a scary guy. I've been bullied and picked on all my life. I've been abused all my life. People did anything they wanted to me, so I have a natural fear of not being safe. That's just who I am naturally, it's in my life, it's who I am," said 'Iron' Mike.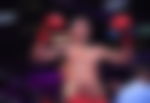 Here's a look at some of 'The Baddest Man On The Planet's best ring walks.
Mike Tyson vs Michael Spinks
Following a heated build-up, Tyson vanquished Spinks via first-round KO to defend his WBA, WBC, and IBF heavyweight titles. But, he had beaten Spinks much before he stepped through the ropes.
Tyson made his way out sans a robe and appeared to go right after Spinks in the clash. As the entire arena rumbled through the metal music, a terrifying Tyson entered the ring and Spinks looked intimidated right from the outset. As the fight began, 'Iron Mike' took barely a few minutes to close the show.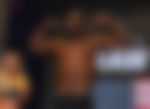 Mike Tyson vs Julius Francis
Before entering the ring against Francis, Tyson played Tupac's song as his walkout theme and thrilled the fans. It was one of the best entrances in the sport and people continue to reminisce about the event.
In 2000, Tyson faced Francis in a non-title fight and absolutely dismantled his rival. He secured the first knockdown in less than 45 seconds of the fight and continued hurting Francis. While his opponent was trying to look for a way out from the attack, Tyson kept punishing him. In round two, Tyson ended every doubt and notched the win via KO.
Mike Tyson vs Francois Botha
Tyson staged another epic knockout when he faced Francois Botha in 1999. Coming off from several controversies, Tyson's celebrity image was harmed at that point.
Despite that, Tyson looked like a version of his early days even before the fight began. He wrapped up his head in a black cloth and made an intriguing walk to the ring.
'Iron Mike' clearly had anger in his eyes and he showed the same within the ring as he stopped Botha to bag the win. But, the walkout rather than the knockout is what remains fresh in fans' memories even today.
Mike Tyson vs Larry Holmes
In 1988, Tyson created history by stopping a veteran Larry Holmes, which he saw as a payback for his idol Muhammad Ali's loss. The fight had a dramatic build-up, posing a youngster against a veteran. Meanwhile, Tyson appeared confident right from the time he walked through the curtains.
With Muhammad Ali at the ringside, he produced one of his best performances and shook the world. That's when the rise of Mike Tyson began.
Mike Tyson vs Roy Jones Jr.
Aged 54, Tyson returned to the boxing ring in 2020 in a special exhibition against Roy Jones Jr. The event garnered attention from all over the world and became a sensational topic in the combat community. While the veterans staged an electrifying event, everything was alluring about the fight night.
ADVERTISEMENT
Article continues below this ad
Tyson and Roy Jones Jr. had their sensational entrances that thrilled the boxing world. Despite being away for 15 years, Tyson didn't seem to have missed a step. His entrance was spectacular and kept in mind the realities of the coronavirus as 'The Baddest Man On The Planet' had a mask.
What was your favorite Mike Tyson walk out of all time?
ADVERTISEMENT
Article continues below this ad