5 Things Logan Paul Did Better Than Conor McGregor Against Floyd Mayweather
Published 06/08/2021, 3:45 AM EDT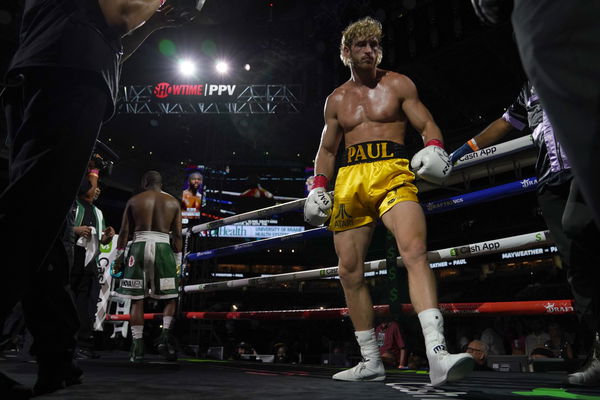 ---
---
The Floyd Mayweather vs. Logan Paul event certainly gave fans and experts many talking points. After weeks of promotion, criticism, and drama, the pair met in the ring on Saturday. However, the fight was fairly anti-climactic.
ADVERTISEMENT
Article continues below this ad
Despite this, 'The Maverick' Logan Paul surprised many critics by going the distance with Mayweather. While many suspect that it was part of the agreement, the internet sensation showed that he has some ability. So after his bout, we compare it to Conor McGregor's contest with Mayweather and see what Paul did right.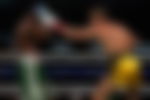 What did Logan Paul do right?
ADVERTISEMENT
Article continues below this ad
1. Measured approach with his punches: According to Compubox, Paul only threw 217 punches in eight rounds against Mayweather. This is significantly less than McGregor's 385 in the first eight rounds of their bout. As a result, Paul did not gas out as much, and could consistently throw 25-30 punches per round.
2. Clinched more: One of the biggest criticisms of their bout was the amount of 'hugging'. However, hardcore boxing fans will know that the only reason Paul did not take too much damage was because he clinched every time Mayweather threw combination.
'The Maverick' was the bigger fighter and used his size. However, in McGregor's case, he tried to get out of the clinch as soon as possible.
3. Agreed to an exhibition: Another reason Logan Paul did not face the same fate as McGregor was because he agreed to fight an exhibition. Mayweather will go to extreme measures to preserve his unbeaten professional record.
And he proved the same in the McGregor fight when he dismantled him in ten rounds. Therefore, if this were a professional bout, the internet sensation would not have had a chance.
4. Was respectful to Mayweather: Although the event had its scandals, Logan Paul was much more respectable to Mayweather than McGregor was.
In their first press conference, Paul launched a series of insults at 'TBE'. However, they were nowhere close to the things McGregor did and said. This ensured that Mayweather did not take the bout personally.
5. Stayed out of range: McGregor tried to make the bout a slug-fest. However, Paul realized he had the physical attributes and stayed away from Mayweather. He attacked in bursts and then moved out of range. Therefore, 'Money' could not land combinations.
WATCH THIS STORY: Top 5 Best Selling PPV of Floyd Mayweather's Boxing Career

What did 'The Maverick' do wrong?
1. Lack of precision: While Paul took a measured approach to the fight, he did throw an average of 25-30 punches per round. However, his problems arose when his punches did not land.
He landed a measly 12.9%, while McGregor landed 26%. Therefore, it is clear that 'The Maverick' did not pick his punches right.
2. Limited movement: As the bigger man, many expected Logan Paul to struggle with his speed and movement. And ultimately, that cost him.
With better footwork, the YouTuber could have avoided Mayweather's approaches and maybe even countered him. Instead, he had to clinch.
3. Questionable stamina: Although Paul took a measured approach to the bout, he still struggled in the last round. Many expected him to come out, all guns blazing. However, Paul continued the same way, presumably to survive the round.
ADVERTISEMENT
Article continues below this ad
Thus, these are the things we feel Logan Paul did right and wrong against Floyd Mayweather. However, he came into the bout on the back of two other boxing fights. Thus, it was highly unlikely that he would put on a good performance.
Moreover, it is difficult to compare his performance to McGregor's since 'The Notorious' fought Mayweather in a professional bout, while 'The Maverick' fought him in an exhibition.
However, the records will always show that Mayweather knocked out Conor McGregor while he went the distance with Logan Paul.
ADVERTISEMENT
Article continues below this ad
What do you think Logan Paul did right and wrong in the bout?