5 Things You Must Know Before Criticising Floyd Mayweather
Published 12/08/2020, 4:30 AM EST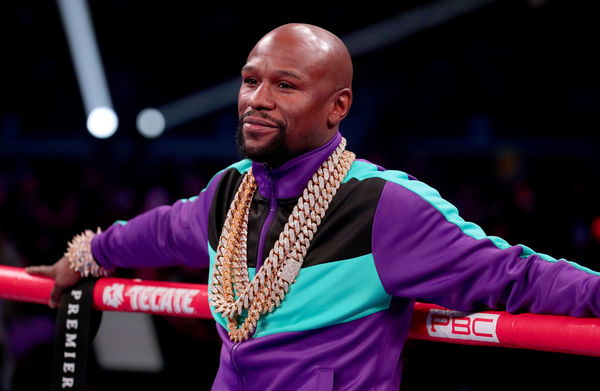 ---
---
Floyd Mayweather, the unbeaten boxing phenomenon, has reached the pinnacle of the sport on the back of a series of dominating performances on the trot, resulting in a flashy lifestyle outside the ring.
ADVERTISEMENT
Article continues below this ad
The 43-year-old former world champion has always been in the limelight for umpteen reasons. His championship victories hold most of the credit. However, Mayweather has often been in the headlines for the wrong reasons.
He had his fair share of controversies in life, which possibly touted him as the brashy, outspoken, trash-talker in the sport. However, 'Money May' is still a great ambassador of boxing, who has unveiled several good deeds.
ADVERTISEMENT
Article continues below this ad
Not all have been noticed. But that didn't stop Floyd Mayweather from doing the noble works. He has devoted himself to several social works and never demanded recognition for them.
While we continue to reminisce about him as the bold in-ring champion, here are some of Mayweather's lesser-known facts that every fan should know.
Floyd Mayweather and his NOBLE wins in life
Using all the riches he has on a good note, Mayweather doesn't spend all of it 0n parties and big cars. He also uses it to save lives, when needed.
The Death of Joe Frazier
The boxing world took a huge hit when 'Smokin' Joe passed away in 2011. Mayweather stepped up on Twitter and vowed to pay for the funeral of Joe Frazier, which caught a lot of eyes.
My Condolences go out to the family of the late great Joe Frazier. #TheMoneyTeam will pay for his Funeral services.

— Floyd Mayweather (@FloydMayweather) November 8, 2011
Well, it was quite a virtuous gesture from a fellow world champion. Even though several fans billed it as a publicity stunt, Mayweather didn't pay much attention to his critics. He did a decent deed, proving his good worth as a human and not just an elite boxer.
Backing up Genaro Hernandez
Mayweather won his first world title against Genaro Hernandez in 1998, and his life changed after the fight. However, Hernandez was doomed to a life battling cancer, which eventually cost him his life.
Hernandez also had to fight against financial turmoil, and the likes of Bob Arum and Floyd Mayweather offered to help him through his trying times. It is reported that Mayweather paid for his funeral as well.
Saving a Young Life
As per Bleacher Report, Mayweather donated $49,000 for a 10-month-old Austin York in 2012. The youngster was suffering from the cardiac problem and had undergone several heart surgeries.
His family was struggling with finances, and the little boy's life was at stake. Meanwhile, Mayweather heard about it and wasted no time in offering assistance. No doubt, it was one of the best services offered by the unbeaten champion.
Floyd Mayweather Jr. foundation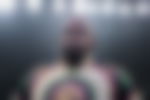 Despite boasting of all the riches, Mayweather uses plenty of it for charity and has his own foundation. Anyone can drop a mail to the organization and raise awareness regarding an issue. It is said that the foundation will revert with adequate support.
ADVERTISEMENT
Article continues below this ad
A champion for the Fans
It's not easy to get a glimpse of the world champion every day unless you are close to him. But, 'Money May' loves to interact with his fans. He has often paved the way for surprise visits to his followers, breaking all the stereotypical beliefs about him.
ADVERTISEMENT
Article continues below this ad
Fans will certainly remember Mayweather for his flamboyant lifestyle and his riches. However, there's a lot more than what meets the eye to Floyd 'Money' Mayweather.