A 54-Year-Old Mike Tyson Explains Why Boxing Is a 'Brutal' Sport
Published 05/27/2021, 6:30 PM EDT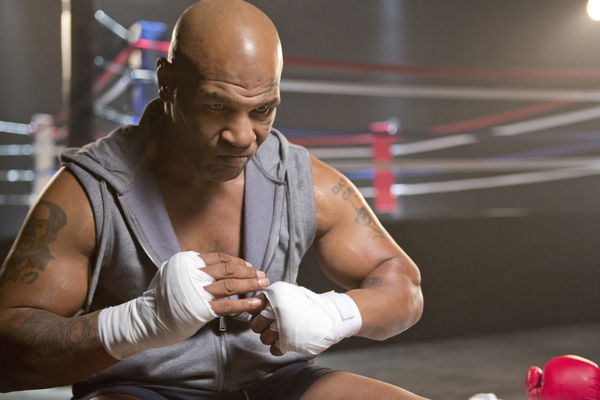 ---
---
Mike Tyson is one of the scariest boxers the world has ever seen. The former heavyweight champion of the world has had incredible success in the ring, as well as his fair share of controversies outside the ring. And now, 'Iron Mike' has explained why boxing is such a brutal sport.
ADVERTISEMENT
Article continues below this ad
Tyson has been in the headlines for the past few months. This is largely down to his comeback to the sport, but also because of his podcast. While he has welcomed several high-profile guests, he has also received heaps of criticism.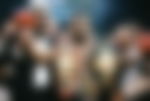 The 50-6 boxer now welcomed former world champion Mikey Garcia and Henry Cejudo on the latest episode of 'Hotboxin with Mike Tyson.' The trio spoke about how brutal boxing can be. And 'Iron Mike' gave his explanation for the unforgiving nature of boxing.
ADVERTISEMENT
Article continues below this ad
"This is it. Because, the lowest of the lowest, you know, I'm not saying character, but the bottom of the barrel, fight. Who's going to fight? Who's going to do that career, really? If you can go to school, you think you're to go get punched in the face every day?" said Tyson.
READ MORE: 10 Ridiculous Things Mike Tyson Wasted His Money On

Mike Tyson and his experience in boxing
The comments from the heavyweight champion explained why boxers often find themselves in trouble. Tyson revealed that most boxers come from troublesome areas with difficult upbringings, and thus, trouble is never far for them. Moreover, his comments also showed that he believes only the desperate are ready to box.
'The Baddest Man on the Planet' is talking from his own experience. Tyson grew up in the rough neighborhoods of Brooklyn, and boxing was his escape. He picked up the sport at a very early age and therefore avoided getting into trouble. However, trouble was never far away from the world champion.
ADVERTISEMENT
Article continues below this ad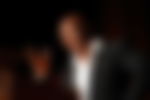 After his success, Tyson found himself in many controversies and even spent time in jail. Thus, he knows what he's talking about when he says boxing is a 'Hardman's sport.' And that only the desperate are ready to risk it all to make a career in such a sport.
What do you make of these comments from Mike Tyson? Do you think he's right in saying only the bottom of the barrel gets into fighting?
ADVERTISEMENT
Article continues below this ad