"A Future Superstar" – Bob Arum Sees Floyd Mayweather in Shakur Stevenson
Published 06/05/2020, 3:33 PM EDT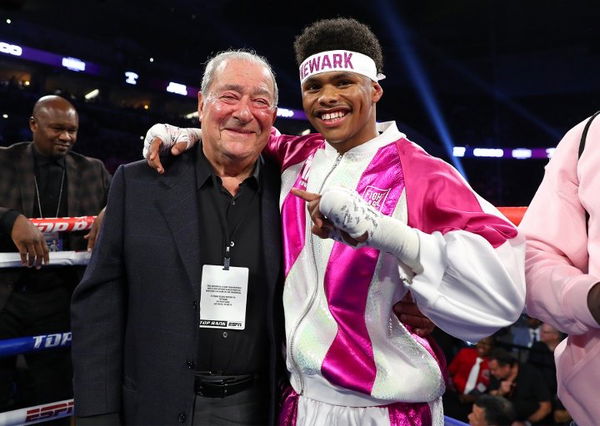 Shakur Stevenson will headline the return of professional boxing on May 9th in his fight against Felix Caraballo. The former Olympic Silver medalist, Stevenson has had the spotlight upon himself from a very early stage. However, out of all the praise that the young champ has received, none would be bigger than his comparison with Floyd Mayweather.
ADVERTISEMENT
Article continues below this ad
Top Rank chief Bob Arum has always talked big things about Shakur. Ahead of his fight on 9th May, Arum once again called Stevenson the Southpaw version of Mayweather. Stevenson is the WBO Featherweight champ who will be stepping in the ring as a Junior Lightweight. He is doing so to feel how the new weight class feels for his body.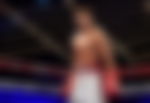 Given his age, it is very likely that Stevenson will move up a weight class or several weight classes for that instant. Even Arum believes that Shakur may end up as a Welterweight or even as a Junior Middleweight later in his career.
ADVERTISEMENT
Article continues below this ad
I said it when I did my first fight Shakur Stevenson is a future star in the sport of boxing. A future Superstar," Bob Arum said. "I look at him as the Southpaw version of Floyd Mayweather. I think he will exceed the performances of Floyd. I just think he's a rare talent. He's a young man. He's growing in size. I think 130-pounds will be a brief stop in his career because he is growing into a Welterweight and maybe a Junior Middleweight."
Bob Arum claims Felix Caraballo will be a tough fight for Shakur Stevenson
ADVERTISEMENT
Article continues below this ad
At 130 pounds, Stevenson's opponent, Felix Caraballo, has an upper hand in terms of experience. For Caraballo, that is where the advantages end. The 33-year old Puerto Rican is nowhere close to the Rio Olympic silver medalist. While Stevenson was representing his nation at the highest possible level at the age of 19, Caraballo began his amateur career at the age of 20.
Despite the glaring differences in almost all aspects of the game, Bob Arum is still trying to convince the audience that the fight will be competitive. Although he has never seen Caraballo fight, he is banking on his matchmaker's words to measure Caraballo's prospects.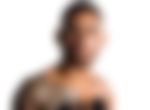 "Our matchmakers are familiar with Caraballo. They think it's a very competitive fight. That's good enough for me. I've never seen the young man fight. But he comes highly recommended by our matchmakers," Arum added.
ADVERTISEMENT
Article continues below this ad
The Top Rank owner should not be blamed for not having seen any fights of Felix. Before being matched against Stevenson, Caraballo was not very well known. He has never fought on US soil before. Until a week ago, Caraballo was still working in his full-time job at a warehouse in a supermarket in his hometown of Mayaguez, Puerto Rico. With the fight against Shakur, Caraballo has the opportunity to pull off a Cinderella story and shock the world.