"A Horse Kick to The Head": Roy Jones Jr. Describes Over the Hill Mike Tyson's Power
Published 07/06/2021, 2:01 AM EDT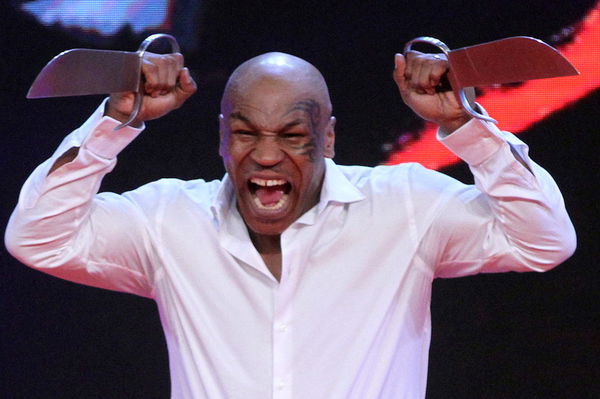 ---
---
In a recent interview, boxing veteran Roy Jones Jr. talked about 'Iron' Mike Tyson's boxing prowess in the ring. Jones Jr. said that the only reason he took the November 2020 fight was that he wanted to get a sense of what being punched by Mike Tyson felt like. He compared the 55-year-old's striking to a "horse kick to the head".
ADVERTISEMENT
Article continues below this ad
Roy Jones Jr and Mike Tyson headlined a Triller boxing event on 29 November 2020. As the fight progressed, Jones Jr. seemed worn out in between rounds, and even at 54, Tyson kept pace with his explosive striking through all eight rounds.
ADVERTISEMENT
Article continues below this ad
"To be in there with Mike it surprised me because the power was exactly what I thought it would be, but the defense was far better than I thought it would be, even at 54 years old," said Roy Jones Jr.
Watch this Story: From Muhammad Ali To Mike Tyson Six Times Pro-Athletes Stepped Foot In A WWE Ring
Mike Tyson seemed satisfied with being able to drag the fight into the deep waters. However, Jones Jr. expressed displeasure over a split draw decision by saying, "I wear draws, I don't do draws".
Will Roy Jones Jr. fight Mike Tyson again?
Roy Jones Jr did not seem satisfied with the split draw decision in the November 2020 fight. The former champ said he would only welcome a rematch with Mike Tyson for $10 million. Jones added that apart from being a boxer, he is also an entertainer and a performer.
"So why would I take chances at letting y'all take shots at my head which might knock something off up here so that I can't rap no more, when I can rap forever, and I am now a bona fide double-platinum hip hop legend. I'm gonna let y'all mess it up for a few million dollars?
"If you ain't got 10, I don't wanna talk," said Jones.
ADVERTISEMENT
Article continues below this ad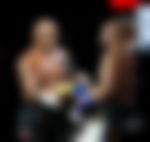 Meanwhile, Mike Tyson is now looking to get back in the ring with 55-year-old Lennox Lewis in September 2021. In a 2002 bout, Lewis knocked out Tyson in round 8. A rematch between the two will certainly be an exciting event for all fans of the sport.
Would you like to see Roy Jones Jr run it back with Mike Tyson?
ADVERTISEMENT
Article continues below this ad