A List of Businesses Owned by Floyd Mayweather: Girl Collection, Mayweather Promotions, Skate Rock City, and More
Published 05/14/2021, 4:00 PM EDT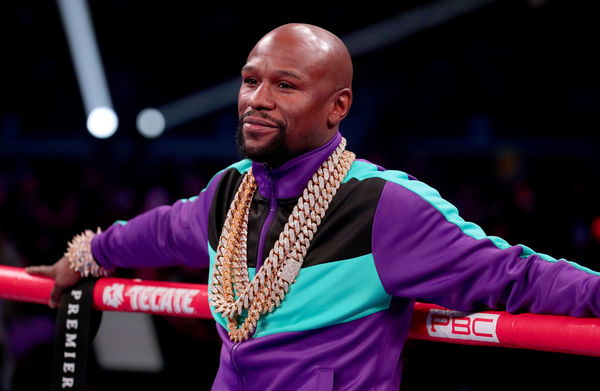 Following a glittering boxing career of over two decades, Floyd Mayweather is not just a world champion pugilist. His outer ring stances have turned him into an entertainer and a smart businessman, expanding his reign into several other ventures.
During his rise to the top in the boxing world, Mayweather understood the business and the worth he carried. So, he didn't hesitate to split with Bob Arum's Top Rank Promotions in 2006 to stage his own fights. Relying on the move, Mayweather, who earned enormous checks, became one of the richest boxers ever.
That said, the 44-year-old made smart investments. While the five-division champion continues to accept fights, his business ventures imply he doesn't need to fight for money anymore. Here's a look at Floyd Mayweather's business ventures that made him one of the richest athletes of all time.
ADVERTISEMENT
Article continues below this ad
Floyd Mayweather and his absolute Money Show
The boxer made his first major investment in 2006 when he inaugurated the Mayweather Promotions. Headed by CEO Leonard Ellerbe, Mayweather joined hands with several professionals to begin his boxing business.
While he remained active for 11 more years till 2017, Mayweather earned the biggest paydays of his career. From bouts against Manny Pacquiao to Conor McGregor and Ricky Hatton to more, Mayweather added millions into his bank account and retained his undefeated record.
The Mayweather Promotions now has a vast roster and holds fighters like WBA lightweight champion Gervonta Davis, Badou Jack, Andrew Tabiti, Ronald Gavril, and many more promising boxers.
"He (Floyd Mayweather) completely changed the entire landscape of how the business of boxing is done," said Leonard Ellerbe in one of his interviews. (H/T:-Medium)
Read More | Floyd Mayweather Hoping to Try Out His Business Skills at NASCAR
Floyd Mayweather has also dived into the fashion business and has his merchandised TMT accessories. Starting from caps, hoodies, jackets, sportswear to boxing equipment, TMT stores it all.
Floyd Mayweather lavishly living the life
While his boxing business seems blooming, Mayweather also owns an adult club named 'The Girl Collection' in Las Vegas. The undefeated puncher often promotes his club via social media.
Mayweather is also spotted partying at the club often, with friends and family. Several visitors have regarded the place as one of the most lavish clubs in Las Vegas.
Skate Rock City in the 'Sin City'
Floyd Mayweather recently purchased a roller skate park in Las Vegas. It's at 4680 Boulder Hwy. Las Vegas, NV 89121. Mayweather operates a separate social media page to reveal all the interesting features present in the location. While the boxing star always has had an interest in outdoor games, his recent investments reflect that to the world.
'The Money Team' Racing and other investments
ADVERTISEMENT
Article continues below this ad
Floyd Mayweather, who also seems to be a fan of car racing, hasn't turned down investment into the venture. He already owns a company named 'TMT Racing'.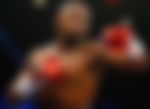 Apart from all these, Mayweather also holds several stock investments. Despite this, Mayweather, who still appears in exhibition bouts, shows the world both his love for the sport and his eye for a good business deal.
ADVERTISEMENT
Article continues below this ad
Do you think Floyd Mayweather is the smartest boxer of all time?