A Look at Floyd Mayweather's Insanely Expensive Jewelry Collection
Published 10/25/2021, 6:30 AM EDT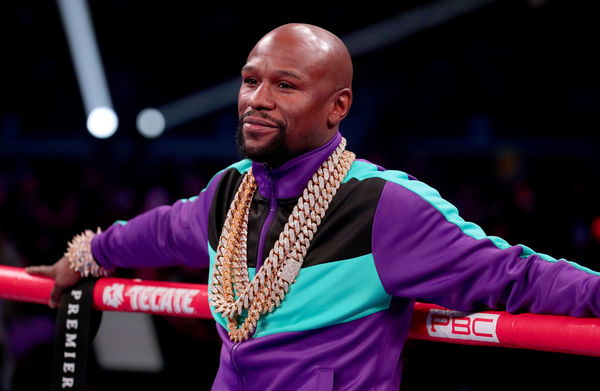 'TBE' Floyd Mayweather is the embodiment of success, riches, and glory which he has enjoyed all his life. From generating several massive PPV events to producing the richest fight ever in the sport's history, Mayweather doesn't need to worry about putting food on his table anymore.
ADVERTISEMENT
Article continues below this ad
Well, that will quite be an understatement, as Mayweather has achieved way more than that. He is one of the all-time richest athletes in the world per Forbes. His flamboyant lifestyle is a direct reflection of the success he has enjoyed for a meaningful period of time. Floyd Mayweather doesn't hesitate to flaunt his riches and has several luxury possessions to tout.
ADVERTISEMENT
Article continues below this ad
His massive garage, luxurious mansions speak for themselves. Meanwhile, Floyd Mayweather's jewelry collection is also worth noting. The undefeated boxer has an eye for jewelry, especially diamonds. He has several diamond-studded watches, bracelets, chains, and much more. Here's a look at his collection of jewelry.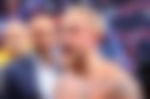 Floyd Mayweather is still all about 'MONEY'
One of Mayweather's priceless possession is the Billionaire watch, which costs around $18 million. It's astonishing to imagine a watch at that price. But Mayweather is capable of earning over $100 million in one night, so, it remains just one of his many expenses. Per reports, New York-based designer Tadashi made the custom jewelry watch for Mayweather with pure diamonds all over it.
Iced Presidential watch in White Gold
It's no secret Mayweather has an eye for watches. He often carries 30 different sets in a tour for 30 days. Hence, the Billionaire watch is not the only thing to showcase from his collection of watches. The five-division world champion boxer also owns an Iced Presidential watch covered in white gold. It is another such thing that can make several people drool all over.
Pear-shaped VVS Diamond Ring and Glacier Ring
Reports claim Mayweather mostly purchases his jewelry from New York, USA. That said, a visit to Peter Marco's shop in Beverly Hills had urged the boxer to pick several pieces of jewelry, costing around $5 million. He reportedly picked a 30-carat diamond ring during the trip, which cost him $2.3 million. The glacier rings also added an extra spark to Mayweather's set of ring collections.
 

View this post on Instagram

 
Floyd Mayweather and his pure diamond necklace and tons of pendents
ADVERTISEMENT
Article continues below this ad
Mayweather's love for jewelry called him to purchase a pure necklace made of diamond. The chain appears to be a cushion-cut Cluster Tennis Chain white gold. The exact amount of it is not disclosed, but we can assume it to be multi-millions. Apart from it, Floyd Mayweather also owns tons of pendants. The exact numbers are hard to find. But all of it appears to have cost Mayweather another hefty check of millions.
Floyd Mayweather also has several solid Cuban gold chains in his collection. Thus, he is clearly justifying the nickname of 'Money'. It's been four years since retiring from professional boxing and Mayweather is still a cash-cow who can rope in big chunks of finances. Then, it's no surprise why he likes to spend so much on himself.
ADVERTISEMENT
Article continues below this ad
Do you think any boxer can surpass Floyd Mayweather's richness?
Watch This Story: Top 5 Best Selling PPV Fights of Floyd Mayweather's Boxing Career