"A Lot of My Industry Friends Were Smiling in My Face"- Anthony Joshua Recalls His Rematch With Andy Ruiz
Published 04/20/2020, 3:36 PM EDT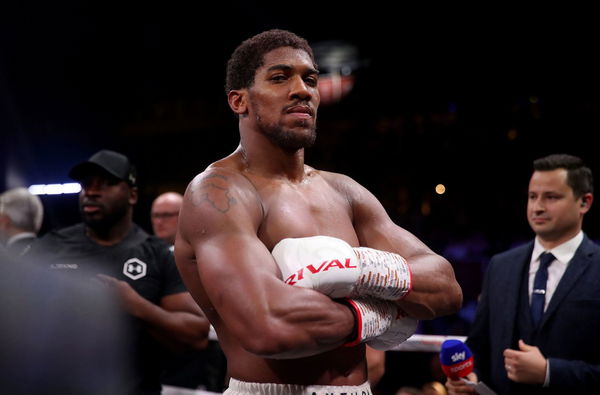 ---
---
Anthony Joshua in an interview with Chris Mannix from DAZN USA cites moments from his rematch with Andy Ruiz. Joshua talks about how his initial loss against Ruiz shed light on who his true friends were and who was waiting to stab him in the back.
ADVERTISEMENT
Article continues below this ad
Leading up to his rematch with Ruiz, Joshua had to face a lot of questions on his mentality and ability. However, AJ was certain that he was going to reclaim the crown that he had lost. Joshua reiterates the same to Mannix, saying he had the tactics to beat Ruiz locked down.
In addition, Joshua recalls how everyone advised him against taking up a fight against Andy Ruiz so early after his loss. However, the Brit had faith in his abilities and it paid off.
ADVERTISEMENT
Article continues below this ad
"I had my own issues going on, that I said I would explain one day. So I just took my loss like a man. But what I found is that a lot of my industry friends that were smiling in my face were ready to stab me in the back when I took my loss."- Anthony Joshua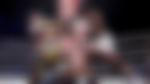 Joshua sits down with Mannix for the interview, however, what stands out is the enormous picture of himself behind him. Which he justifies as a form of self-love. AJ goes on to explain why he has a picture of himself behind him.
"And when I win. I want everybody to bow to me. The king will stand. And he will reign again. So around that picture, if you look at the video everyone's going crazy. They had just announced my name. And that picture is me saying, 'I told you. The man who knows himself can never be misguided by others' opinions.' That was me showing the world I'll back myself."- Anthony Joshua
"It Was a One-Sided Fight"- Anthony Joshua
ADVERTISEMENT
Article continues below this ad
Joshua goes on to say that the fight went much better than he had thought it would.
"It went even better. It was a one-sided fight. A classic display of the sweet science of hit and don't get hit. Take the belt with ease and get back on the gravy train. Andy couldn't keep up, he couldn't move his feet. Couldn't throw his hands fast enough to keep up with me. I think I won 11 out of 12 rounds if I was to be generous. I made history."- Anthony Joshua
When asked about his future in the sport if he had lost to Ruiz, Joshua denies it vehemently. He feels it would have shown weakness on his part.
ADVERTISEMENT
Article continues below this ad
Do you think Ruiz stood a chance against Joshua in their rematch?