"A Real Boxing Match is What We're Interested In"- Boxing Promoter Offers Mike Tyson $1 Million For Pro Return
Published 05/29/2020, 10:12 AM EDT
By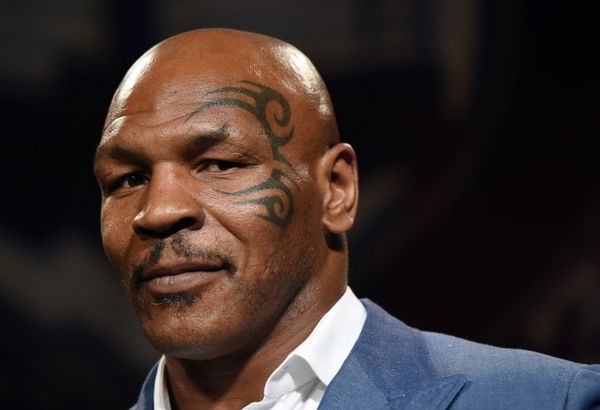 Heavyweight boxing legend Mike Tyson has received yet another offer for his highly anticipated return. Tyson sent fans into a frenzy after he said he'll be returning to the ring. Tyson retired back in 2005 after his devastating loss to Kevin McBride. However, with Iron Mike ready for a comeback various promoters are offering the legend astronomical amounts of money.
Veteran promoter Jimmy Burchfield has offered Tyson $1 million to fight the Italian giant Juiseppe Angelo Cusumano. However, if Tyson does accept this fight it would mark his return to the professional boxing circuit. Iron Mike revealed he'll be returning to take part in exhibition bouts for charity. But, given Mike's experience and his insane physique and devastating power, it won't be a surprise to see him fight pro.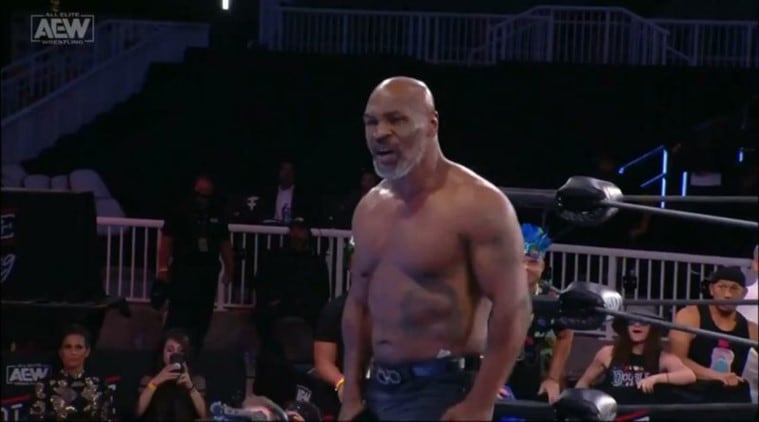 ADVERTISEMENT
Article continues below this ad
READ : "I Have Talked to Mike Tyson" -Dana White says TV Show is All Booked for Mike Tyson's Return
"If Mike Tyson is serious we'll make him a legitimate offer"
ADVERTISEMENT
Article continues below this ad
"If Mike Tyson is serious about making a comeback, we're prepared to make him a legitimate offer to fight Cusumano in a 6 or 8-round fight, whichever Mike chooses. After three months of the COVID-19 pandemic, boxing fans are hungry to watch real fights. Not exhibitions. Tyson is a boxer. A damn good one at that! He's not a bare-knuckle fighter or wrestler. A real boxing match is what we're interested in promoting!" said Burchfield
Tyson has made several guest appearances on AEW and had a recent tussle with Chris Jericho. Also, Bare Knuckles promoters have offered Mike upwards of $ 20 million, a far more lucrative offer. However, given Tyson's legacy in the sport, it's unlikely he'll wrestle or take part in the BKFC.
Several legendary boxers have called out Mike Tyson for his return. A fight that will generate a lot of hype is a trilogy bout against Evander Holyfield. Another interesting fight would be with MMA legend Tito Ortiz. The lockdown might have stalled plans for the moment, but once Tyson returns to the ring we can be assured of a devastating knockdown.
ADVERTISEMENT
Article continues below this ad
What are your thoughts on the offer? Let us know in the comments below.