A Teenaged Mike Tyson Possessed a Neck That Put John Cena's Biceps to Shame
Published 08/29/2022, 9:00 AM EDT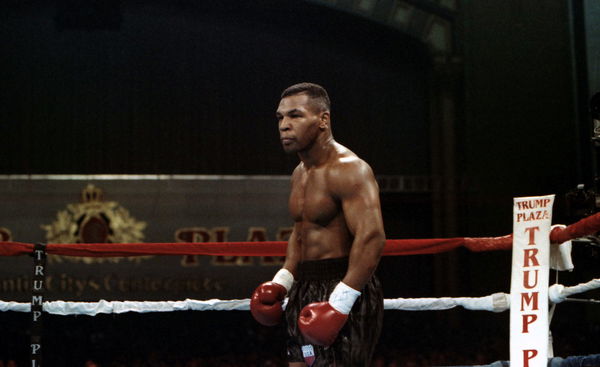 One good look at a prime Mike Tyson is enough to make his opponents rethink their life choices. Tyson sits atop the pedestal as one of the most formidable heavyweights of all time. And 'Iron' Mike's intimidating physique is, in fact, a testament to the punishing regimen that he puts his body through. A recently resurfaced photograph showed the outcome of his brutal training regimen.
ADVERTISEMENT
Article continues below this ad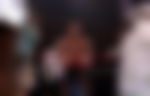 In his prime, Tyson stood at a height of 5 feet and 10 inches (177.8 cm) while weighing 218 lbs. The former champ also boasted a chiseled physique. It is worth noting that one of the main factors that set Tyson's physique apart was his spectacular neck and trap development. And, not to mention that his broad shoulders and thick arms took this intimidating factor up a notch.
ADVERTISEMENT
Article continues below this ad
However, despite his weight and size, Tyson was surprisingly nimble on his feet. His ability to move quickly in his peek-a-boo style helped him develop a stellar defense. While also being able to exert raw power into each of his punches.
'Iron' Mike Tyson possessed a thick neck
A strong neck is quintessential to the safety of a boxer inside the ring. While an iron jaw is important to prevent getting knocked out, a sturdy and well-developed neck is equally important for support. A recently resurfaced photograph of an 18-year-old Mike Tyson's neck has left boxing fans at a loss for words.
ADVERTISEMENT
Article continues below this ad
The mind-blowing image shows both the front and back view of Tyson's neck. There is no denying that this thick musculature of his neck massively helped him bear the brunt of brutal headshots. It was reported that Tyson's neck measured a whopping 20 inches. While the number might seem small, it should be mentioned that Tyson's neck puts WWE superstar John Cena's biceps, which measures 19 inches to shame.
ADVERTISEMENT
Article continues below this ad
WATCH THIS STORY – 6 Mike Tyson Quotes That Will Send Chills Down Your Spine 
It is said that wrestlers neck bridges played a major role in Tyson's neck development. Tyson used to perform this tough exercise for up to 30 minutes as a part of his training regimen. Do you think Tyson's neck was intimidating? Share your thoughts in the comments below.
Edited By: Ajinkya Aswale