After Mike Tyson and Roy Jones Jr, Another Heavyweight Champion Eyes Boxing Return
Published 09/14/2020, 8:21 AM EDT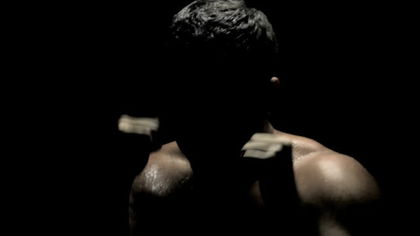 ---
---
In recent times, a lot of boxing veterans have showcased their interest in making a comeback. No, the sport isn't running out of talents in the modern era. There are umpteen elites present in the present era. However, old school legends have found their fire to get back inside the ring.
ADVERTISEMENT
Article continues below this ad
That said, former world champions  Mike Tyson and Roy Jones Jr. have already announced their return in an eight-round exhibition fight on November 28. Apart from them, Evander Holyfield also desires to make his comeback soon.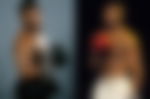 ADVERTISEMENT
Article continues below this ad
Thus, if everything flows finely, boxing fans are ready to witness some old school action. However, not everyone knows that another heavyweight veteran is willing to return inside the squared circle. Chris Byrd is the person who wants to have another shot at glory.
Well, if you are not aware of his recent conditions, Byrd has fought suicidal thoughts and depression. Although he is still to make his return official, Byrd has expressed his interest in taking such action.
Heavyweight Boxing is all about having the itch to return
Despite boasting an impressive record of 41 wins and 5 losses, Chris Byrd never received the attention he deserved. Firstly, Byrd never wanted to be a heavyweight boxer. In his interview with Boxing Scene, the former contender said that he wanted to hold a middleweight title in his career.
However, he never had that opportunity. Also, he was left unsigned after the 2012 Olympics, which affected his confidence.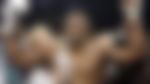 "The thing is, after the Olympics, I didn't get signed by nobody. I won a silver medal. I'm still, to this day, hurt by it. I had to go to heavyweight. I didn't want to fight at heavyweight, but nobody wanted me, so I was like damn, what do I do?" said Byrd.
ADVERTISEMENT
Article continues below this ad
He also bills his heavyweight run to be a scary venture where he has faced depression every time. It is no surprise that heavyweight wasn't his natural weight class. Thus, he was never comfortable competing in it.
Talking about it, Byrd said, "When I fought at heavyweight, it was so scary, I took it so seriously. I took it so seriously that it was almost like a joke.
"I used to stay up all night before fights like oh my goodness, tomorrow I have to be in front of David Tua, did you see him at the weigh-in? But I had to do it for my family.  Depression. That's why I fought at heavyweight. Straight depression."
ADVERTISEMENT
Article continues below this ad
However, like his contemporaries, Byrd also wants to get back inside the ring. Since Tyson has launched his 'Legends Only League' venture, it might be possible for the 50-year-old to satisfy his demands easily. Maybe he will even get the attention that he was seeking throughout his career.