After Upsetting Young Boy, Jorge Masvidal Echoes Fans' Ire on Boxing Legend Floyd Mayweather
Published 09/22/2022, 2:15 PM EDT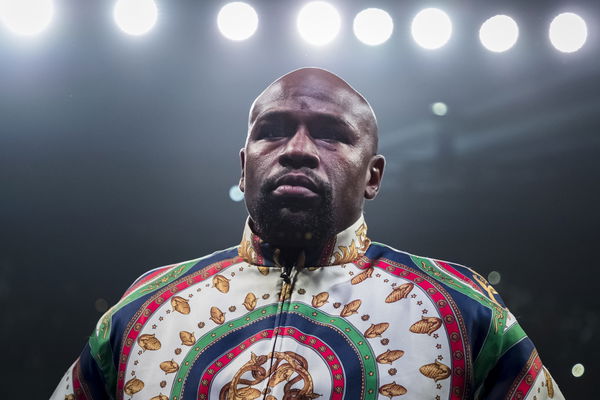 Former five-division world champion, Floyd Mayweather, is one of the most famous names in the sport. And, this iconic status, in turn, comes with an equal number of fans and haters. As such, Jorge Masvidal, recently revealed how one of Mayweather's actions from 2021, almost turned Twitter users against him.
Mayweather was watching the Los Angeles Clippers vs Memphis Grizzlies game at the Staples Center in LA in 2021. This was when a teenage male fan approached him for a photograph. It was reported, that Mayweather refused to take a picture, saying, "You got painted nails. I don't take pictures with guys with no painted nails."
ADVERTISEMENT
Article continues below this ad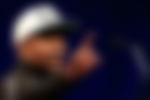 The fan was distraught at the champ's response. Moreover, he turned that camera to selfie mode and accused Mayweather of homophobia. He said, "Floyd's a homophobe. You guys saw that first. Floyd doesn't want to take a picture with me because my nails are painted. Bro, really?"
Mayweather's rep later clarified that Mayweather could not take the picture as he was being rushed out of the venue. And Mayweather himself also refuted the homophobia claims by mentioning that it was far from the truth.
Jorge Masvidal shares his thoughts on the incident involving Floyd Mayweather
It can be said that the Twitter community was not thrilled with Floyd Mayweather's statement. And many of them even took to social media to share their thoughts.
Smh…he didnt have to take the pic but could have just said no. Comment wasn't necessary

— D.S.Production 🤴🏾🎥 (@_Ope_O) October 26, 2021
He honestly doesn't have to take a picture with anyone he doesn't want to even though he could have just said no and left it at that 🤷🏾‍♂️

— Romeo (@king_jromeo) October 25, 2021
Are we really surprised he said something like this tho? Was it hard to just say no?

— ana marie (@_anerrrrr) October 26, 2021
A lot of fans felt that Mayweather had every right to refuse to take a picture with the fan. However, they also felt that it was completely unnecessary for him to comment on the teenager's painted nails.
ADVERTISEMENT
Article continues below this ad
In fact, Masvidal recently brought up this story from 2021. And he even mentioned that the Twitter community wished to cancel Mayweather for his comments.
WATCH THIS STORY –  These 5 Boxers Lost Over 4 Million in Fines
ADVERTISEMENT
Article continues below this ad
What are your thoughts on Mayweather refusing to take the picture with the teenager? Share your thoughts in the comments below.