All of Gervonta Davis' Tattoos Explained 
Published 12/04/2021, 4:00 PM EST

Follow Us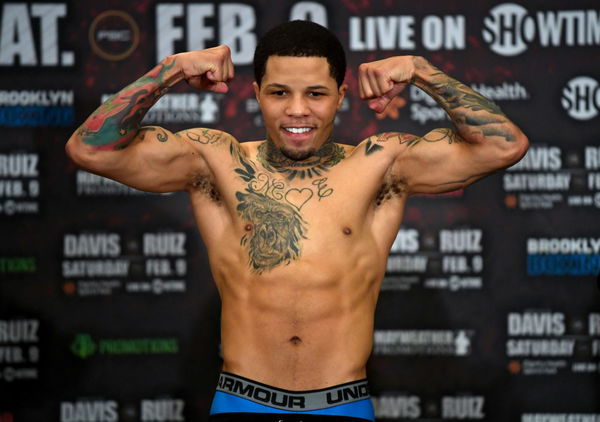 Floyd Mayweather's protege Gervonta Davis is on track to become one of the biggest pay-per-view stars in boxing. Over the years, he has racked up a clean undefeated record with a near-perfect knockout rate. Under his mentor's wing and guidance, the three-time world champion has managed to pick the right fights at the right time.
America's Favorite Video Today
At 27, he is already all set to become of the best-paid athletes in the sport. Apart from wanting to go up against some of the best in the sport, Gervonta Davis also wants to move up three weight classes in the near future.
Apart from just sticking to his goals in the squared circle, he also has massive plans to become bigger even outside the ring.
ADVERTISEMENT
Article continues below this ad
"It's not even just being a champion no more. I want to be a star where my star power leads to something else, just not boxing. I just don't want to be a boxer, I want to be more than a boxer, I want to be like a star, like not just a boxing star, that leads to something else, I don't want my journey to stop at being a boxer."
"That's not my journey, I want to branch out and do other stuff. Own other things, probably a movie star, anything just..," said Davis.
Whether you're a fan or not, you're definitely going to see a lot more of Gervonta Davis in and around the sport in the near future. So, here's a bit about Floyd Mayweather's protege that could help you understand him better and truly understand where he is coming from.
Meaning and Significance of Gervonta Davis' tattoos
Gervonta Davis is inked out. He clearly likes getting tattoos and perhaps even sees the art as a method of expressing what he truly feels about things in life. Here's a detailed account of most of his tattoos and what they truly mean –
1. Blessed –
Gervonta Davis got this tattoo at the age of 20. In an earlier interview, he explained that he has always been on his own since he was 5 as the protective services had ordered his mother to give up the custody of her kids. He then added that he grew up fighting kids in and around the block and that is when his uncle James Walker enrolled him into a boxing gym with financial assistance from another uncle.
Get instantly notified of the hottest Boxing stories via Google! Click on Follow Us and Tap the Blue Star.

Follow Us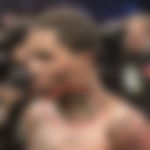 "Even though I was in that gym fighting, I felt like I was getting the love I didn't get at home, After school let out around 2:30, I'd go straight to the gym to be the first person there, even though it didn't open until about 4:30.
"I was the littlest one and I was good, so they took me seriously. If it wasn't for the gym, I would've been out in the neighborhood running wild, But most of the time, I was out of town at tournaments, because I was winning so much. I feel really blessed," said Gervonta Davis.
2. Gorilla Face –
Unlike his blessed tattoo, you don't really have to dig deep to understand the meaning of this gorilla tattoo; it represents strength, ferocity, power and aggression.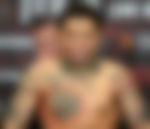 3. Playing Cards –
The ace cards of the four suits (heart, spade, diamond, and club) on his right forearm represent and symbolize good luck and fortune.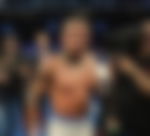 4. Cross –
The cross tattoo on his right bicep is just a representation of his deep faith in Christianity and belief in a higher power.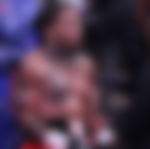 5. Crown –
While he has not described the true meaning of this crown tattoo right above the cross but a natural inference would be that he is trying to symbolize his position in the sport.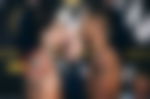 6. Skulls –
Davis' skull tattoo could either indicate a stoic belief of not fearing death or it could even represent his ability to overcome difficulties in life.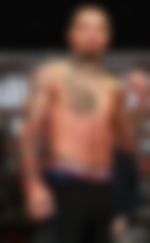 7. Boxing Gloves –
Obviously, it makes sense for a three-division world champion and a top p4p contender to have boxing gloves inked on him.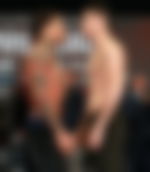 8. Lion –
Much like the gorilla tattoo, even a lion symbolizes courage, strength, aggression, pride, leadership, a fearless attitude, and victory.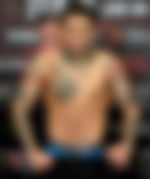 9. Mexican Girl –
'Mexican Girl' tattoos typically symbolize and honor those loved ones who have passed away. Not much is known about how this makes sense for Gervonta Davis.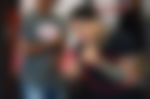 10. Playboy Bunny –
A playboy tattoo is a no-brainer, it means exactly what you think it means, there is no deeper meaning involved.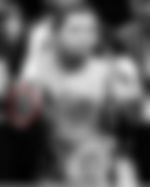 11. Symbols –
Davis has a musical symbol, a dollar sign, and a peace sign inked at the back of his head. This could simply be an indicator of a few things that he finds interesting.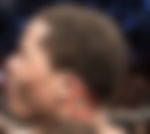 12. Tank –
Given that his nickname is 'Tank', it makes sense for him to have that tattooed on his arm.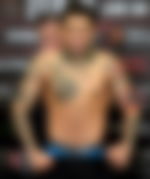 13. KB-1973 –
Gervonta Davis has the initials 'K and B' and the numbers '19' and '73' inked across both arms. The 'KB' is short for Kenya Brown, which is his mother's name and 1973 is the year she was born in.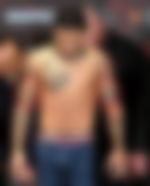 14. Japanese Fire with Stars –
This could be a Japanese 'Irezumi' tattoo; however, the exact meaning of this tattoo is unknown.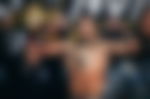 15. Lock –
A lock tattoo represents a sense of freedom and shows a clear contrast with a phase of one's life in which 'Tank' Davis felt 'locked up'.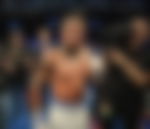 16. Unidentified Portrait –
No clear information is available about what this female portrait tattoo on Davis' leg symbolizes or means.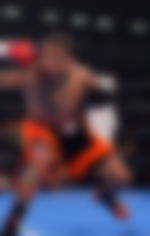 17. M and E –
It is unclear what this truly means; however, the 'M' could stand for Maryland as the Baltimore native is proud of his home ground. But, the 'E' is the missing piece of this puzzle.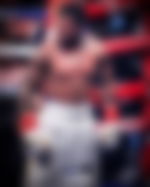 18. Rose –
A rose tattoo usually indicates a sense of love, care, and new beginnings.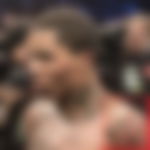 19. Heart –
Much like his rose tattoo, even the heart tattoo symbolizes love, care, affection and reveals Gervonta Davis' emotional side.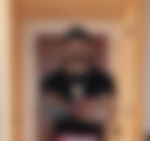 20. Michael Jackson Thriller –
This is obviously a reference to late popstar Michael Jackson's hit album, 'Thriller'. Much like many others, it seems even Davis is a huge fan of MJ's work.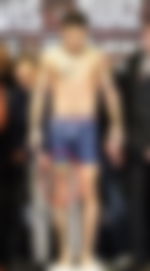 21. Scarface –
ADVERTISEMENT
Article continues below this ad
Clearly, Gervonta Davis is a fan of the 'Tony Montana' character in the wildly successful film, 'Scarface'. He has a top-half tattoo of Tony Montana inked on his left leg.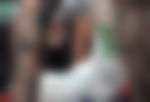 Did we miss out on any other tattoos? If you identify any other tattoos on Gervonta Davis, do share in the comments section!
ADVERTISEMENT
Article continues below this ad
Providing feedback will help us make your experience better.
Enjoyed Your Read? Let us know how likely you are to recommend EssentiallySports to your friends!