All You Need to Know About Telli Swift
Published 03/19/2020, 9:25 PM EDT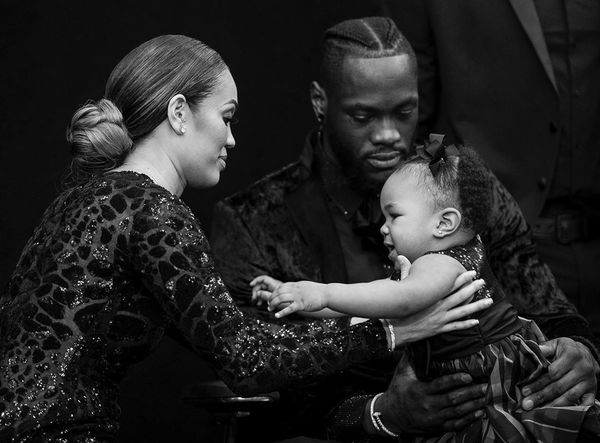 ---
---
Deontay Wilder is a very well known name in the boxing field. He has a nickname of Bronze Bomber which was acquired after winning a bronze medal in the 2008 Olympics. Wilder was the WBC heavyweight champion from the year 2015 until his loss to Tyson Fury. He also became the first American in nine years to become WBC heavyweight champion.
ADVERTISEMENT
Article continues below this ad
Deontay Wilder gives most of the credits on his wins and knockouts to her fiancee Telli Swift. She is always seen at the ringside applauding for Deontay. 
Who is Telli Swift?
ADVERTISEMENT
Article continues below this ad
Telli Swift was born on 24th January 1987 in the Philippines. She was raised in Japan before moving to Los Angeles. Her birth name was Shantel and she changed her name before becoming famous. She began attending photoshoots at a young age of 3 and was born to become a star. Swift is an American TV personality, actress and model. She is majorly known for starring in US reality show WAGS Atlanta which was set in Georgia. She now works as a fashion designer. Telli Swift is the founder of the Boxing WAGS Association which consists of girlfriends and wives of boxers. This association does charity work and aids in raising money for the needy.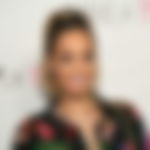 How did Telli Swift meet Deontay Wilder?
Telli Swift and Deontay Wilder met at the airport in Los Angeles in the year 2015. They got attracted to each other but could not talk after which Deontay messaged Telli on Instagram. This is what Telli Swift told the Sun: "I completely stopped talking to him and told my friend what happened with my leg and he left. Leave it to IG DMs we got in touch with each other two weeks before my family reunion which so happens to be in Alabama where Deontay is from. The rest is history."
Why was Deontay Wilder initially dubious to propose Telli Swift?
The relationship between Deontay and Telli got serious quickly and Telli wanted commitment from the fighter. Wilder was uncertain because he thought that he might be heart-broken after proposing. Telli even contemplated buying a house so as to pressure Deontay to commit. In an episode of WAGS Wilder told Andre Caldwell and C.J. Mosley on why he was hesitant to propose to Telli Swift:- "I love the girl. She's got my heart. That's my baby, that's my best friend. Even though I know I got a real woman and I love her to death, I know that I could give my all to a person and still get fucked over. I'm definitely not closed-minded about it, 'cause like I said, I found my best friend."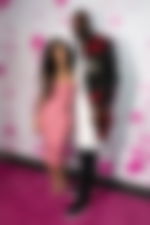 What is the relationship status of Deontay Wilder and Telli Swift?
After a lot of hustle Deontay finally gathered courage to propose to his girlfriend and he did the same in a special episode of WAGS Atlanta and assured Telli that he is the man of her dreams. It was a very happy and touching day for Telli and she took to Instagram to post a few lines:– "Every day is a day of love with you… But I just wanted to let you know how much I appreciate you as a best friend, love, and father of my child. I love you to the moon and back, but you know that though! It's time to handle business now @bronzebomber in full effect, but forever here we come!"
The couple has been engaged since then and hasn't declared their wedding as of now.
How many kids do Deontay Wilder and Telli Swift have?
Deontay had three lovely kids from his previous wife. Her sons are Deontay Wilder Jr, Dereon Wilder and daughter is Ava Wilder. Similarly Telli Swift has one son from her previous marriage and his name is Kerron. Deontay and Telli together have a baby girl named Kaorii. Telli keeps on posting pictures  and videos of them regularly on Instagram. 
What role does Telli Swift play in Deontay Wilder's life?
ADVERTISEMENT
Article continues below this ad
Telli is a constant support to his partner and keeps encouraging him to be at the position he is now and be a true champion. She said a few lines on this:-" It takes a lot of love, strength, and patience to support someone who puts their life on the line as their career. Showing him love and nursing him back to good health are just a couple of things I do, as well as throw him parties to celebrate his victories allowing him to decompress from all the blood, sweat, and tears he puts into his craft."
Who were the other partners/wives of Deontay Wilder?
Apart from Telli Swift Deontay was involved with two other women in the past. He has his first child Naieya Wilder from his partner Helen Duncan. He has his three other kids apart from Kaorii from his first wife Jessica Scales with whom he got divorced. Reportedly the couple got divorced because of Wilder's extramarital affair with Telli Swift. As far as her career, the Afro-American lady played a part in a short film named To Stay and To Serve: Life on Winston's Homefront in the year 2018. It is said that she has a net worth of 1 million dollar which is due to the support she gets from her ex-husband to take care of Naieya Wilder.
ADVERTISEMENT
Article continues below this ad