Almost a Month After Legend's Death, Forgotten Picture of Sylvester Stallone & Pele Goes Viral on the Internet
Published 01/25/2023, 8:45 AM EST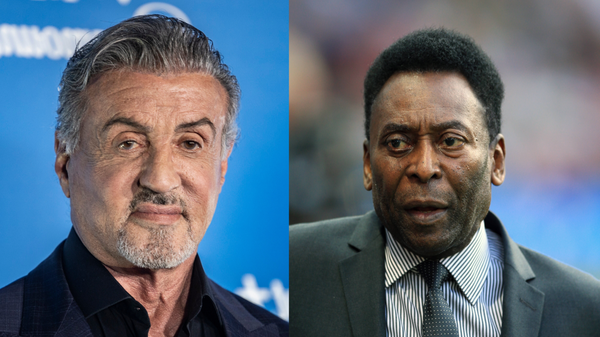 Hollywood actor Sylvester Stallone always had a very close relationship with soccer legend Pele. Despite the two hailing from different countries, Pele coming to America to play in the MLS was a catalyst for him to be ingrained in celebrity culture. The Brazilian soccer star made his way into the acting community and even developed a close friendship with Sly. Moreover, in 1981, Pele even featured in a film alongside Stallone named 'Escape to Victory' where his relationship with 'Rocky' got even better.
Pele even trained Stallone to do the famous bicycle kick, which resulted in Sly breaking his fingers. The two were certainly great friends so it must have been horrifying for Stallone to see Pele pass away last month. The soccer legend who was battling with colon cancer breathed his last on 29th December 2022 and died at the age of 82. However, even after a month after his death, a rare picture of Stallone and Pele has taken over the internet.
An old picture of Sylvester Stallone and Pele goes viral online
ADVERTISEMENT
Article continues below this ad
A photo of the two icons has taken rounds on the internet where the two can be seen in young avatars. The two are also wearing suits with Stallone placing his arm over Pele as a close friend would. Moreover, the photo is still getting a decent amount of likes and comments despite it being a very old and resurfaced photo.
The fans certainly won't forget the soccer icon, who made an impact on his sport that might never be matched. Pele was an icon in and out of the court which is why he attracted so many people. This includes Stallone who isn't easily charmed by anyone.
Stallone shares a heartfelt message after Pele's death
The 'Rocky' actor paid his condolences following Pele's death as Stallone shared a heartfelt message online. He posted a black-and-white picture on his Instagram account where the icons were seen in healthier times.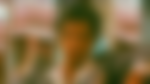 ADVERTISEMENT
Article continues below this ad
He also prayed for his friend who was no longer in this world. "PELE THE GREAT! Rest in peace! This was a good man," he wrote.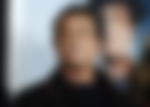 The world was stunned after Pele's death, as it felt like losing a person whose impact cannot be overstated. In addition, for Stallone, it might have been even harder to deal with the loss, as Pele was his close friend who he cared for. The soccer legend will always stay in the hearts of fans who witnessed his greatness on and off the court.
ADVERTISEMENT
Article continues below this ad
What did you think about Stallone and Pele's picture going viral? Let us know in the comments.
Watch This Story: Sylvester Stallone's Earnings From 'Rocky' & 'Creed' Movies
Edited By: Shibu Immanuel