'Always a Fight at Tyson House' – Mike Tyson Relishes Holidays With Kids
Published 12/26/2020, 1:28 AM EST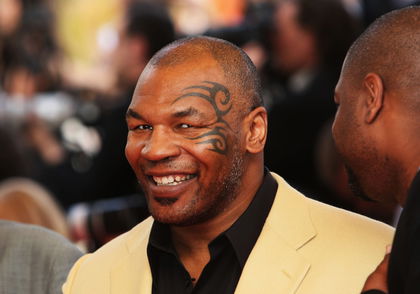 ---
---
Mike Tyson was the scariest man from the 80s era and probably the most controversial too. An eventful life saw him deal with struggles outside the squared circle while he demolished his opponents in the ring.
ADVERTISEMENT
Article continues below this ad
However, Tyson completely revamped his life as he grew older. Tyson keeps his social media game on point, sharing anecdotes about his fight life and leisure time with children.
Recently, he put a video on his Instagram handle, where he's seen playing mortal combat with his kids.
ADVERTISEMENT
Article continues below this ad
"Always a fight at the Tyson house. Happy Holidays #mortalcombat #arcade1up." wrote Tyson.
In the above video, he's joined by Milan and Morocco, Tyson's young guns.
Tyson has forever been a fight fan. Irrespective of real fighting or virtual game fighting, 'Iron' enjoys his time in that space. In the video, Tyson competes with his daughter in a mortal combat game, wherein he scores T/KO wins in both of its rounds.
"Can't beat me, baby," Tyson wittily takes a jibe at his daughter after winning. Milan rubbed off daddy's claims saying, "You've been playing this for long,"
Read – Former Rival Peter McNeeley Wants to be Mike Tyson's Guest
Mike Tyson – a family man
Ever since he retired from the sport, Tyson turned all of his attention to family and kids. The former baddest man on the planet frequently posts snippets of quality time with his children.
Tyson has refused to enter any sort of controversy since he started his family. He dedicates a huge chunk of his time to his wife and kids.
Nobody ever expected Tyson to be a changed man altogether. He was renowned for crucifying his opponents ever since he began his professional boxing run. He became a heavyweight champion in boxing at age 20 and was a true bad boy of the sport back then.
Where most of the boxers today earn millions for brand endorsements, Tyson bagged huge pay cheques for dismantling his fellow combatants alone.
ADVERTISEMENT
Article continues below this ad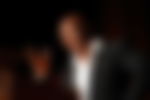 Tyson looks forward to setting an example for his children. He doesn't want his kids to commit the same mistakes he did in his younger days. Needless to say, he is playing the role of a responsible father in magnificent ways.
Read – 'Life is Just Preparing You for Death' – Mike Tyson Reflects on Kobe Bryant Accident
ADVERTISEMENT
Article continues below this ad
What is that one thing you love the most about Mike Tyson?