Analyzing Errol Spence Jr.'s Training Videos: Is He the Same After the Car Crash?
Published 12/04/2020, 12:23 PM EST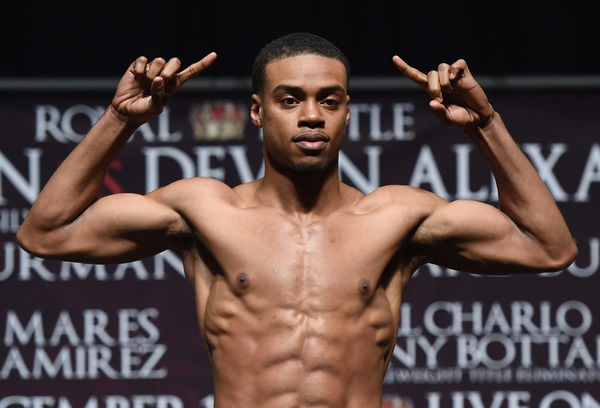 ---
---
Unified Welterweight champion Errol Spence Jr. is all set to make his comeback to the ring. The undefeated fighter will take on Danny Garcia on December 5th, at the AT&T Arena in Texas.
ADVERTISEMENT
Article continues below this ad
This will be the champion's first fight since his horrifying car crash over a year ago. He has since recovered completely and will make his return. However, has the accident affected his skills? Let's look at some training footage to find out.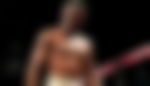 ADVERTISEMENT
Article continues below this ad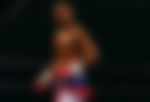 After his recovery, Spence Jr. ballooned up to close to 190 pounds. He has since cut down all the weight and started training.
Training in boxing is very subjective and depends on a lot of different aspects. Fighters often train specifically for their opponent, considering their strengths and weakness. However, there are some common things that you would need to do for every fight.
So let's compare some footage from his training against Shawn Porter, with his routing ahead of his fight against Danny Garcia. In the open workout for Garcia, you can see the incredible shape Spence Jr is in.
'The Truth' also looks sharp and fast in the ring when shadow-boxing. He seems to be moving well in the ring and looks to be comfortable using the ring space. And when hitting the heavy bag, it seems he has not lost his power.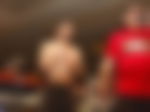 So how does this compare with Errol Spence Jr's previous fights?
In this video, he is training for the WBC title fight against Shawn Porter. And when you compare the movement while hitting the mitts, there is a negligible difference in his sharpness and speed.
In fact, it seems Spence is moving a little better now, after the car crash. And with his physique, the undefeated champion seems to be more shredded now than he was for the Porter fight.
Obviously, Garcia and Porter are fighters with different styles and attributes, so Spence Jr can't be training in the same way for both.
However, it is clear that he has not slowed down in any way or form since the accident. And some can make a case about him being better than before.
ADVERTISEMENT
Article continues below this ad
All said and done, training and fighting in the ring are two very different things. And having a year out from the ring will have led to a lot of ring-rust for the champion.
Despite this, the 30-year-old has opened up about his first sparring session and said he feels good. So maybe we will see him shake off the ring-rust in the first few rounds itself.
One thing is for certain, he has not lost the skills that make him one of the best pound-for-pound fighters in the world.
ADVERTISEMENT
Article continues below this ad