Andre Ward Exposes Boxing's Biggest Secret: "You Can Negotiate Sanctioning Fees"
Published 10/24/2021, 9:53 AM EDT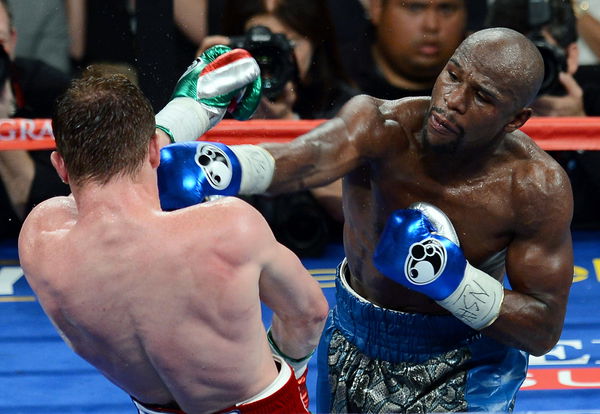 ---
---
In a recent interview with FightHype, Andre Ward highlighted his frustration over sanctioning fees. He explained that all belt-holders are forced to pay 3% of their purses to bodies like WBC, WBO, WBA, and IBF.
ADVERTISEMENT
Article continues below this ad
However, Ward claims that, unlike most other fighters, some top fighters have a way around this. He exposed that Floyd Mayweather and Canelo Alvarez have the power to negotiate with these sanctioning bodies to adjust their fees.
ADVERTISEMENT
Article continues below this ad
"If they were doing their job, I still don't know why we're paying sanctioning fees. When I think back for all the sanctioning fees that I paid, I get mad bro, I get mad. Why, why am I paying to have this belt?
"And, after that first Kovalev fight, if I didn't have anything in my contract, where I had to defend against him in that rematch, I, for sure, would have vacated all of them belts, easy.
"Bro, it's 3 percent per belt and if you're fighting for multiple belts, or if you're the right person, you can negotiate that down.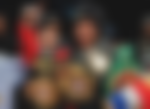 "It's either like, yo, you're gonna take this point to have or there's two points or I'm gonna vacate and you're going to get no points.
"The sanctioning bodies won't like this but for the fighters out there, you can't negotiate sanctioning fees. You can't negotiate sanctioning fees.
"You think Floyd Mayweather's paying 3%, you think Canelo's paying 3% per belt? Absolutely not. It's an honor and privilege for top guys to be fighting for those belts. Period," said Andre Ward.
Andre Ward set the change in motion in 2013
Andre Ward won the WBC super-middleweight title in 2011 against Carl Froch and he would then go on to defend it once against Chad Dawson in 2012. He was then set to defend it again against Kelly Pavlik in early 2013; however, a shoulder injury that required surgery forced its postponement.
That very year, the WBC decided to strip Ward of his belt and instead awarded him the champion emeritus status. However, Andre Ward knew better and realized that it was just a move to get sanctioning fees for two titles in the same class. He was aware that it is a common trick used by sanctioning bodies.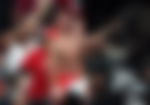 Shortly after WBC's change, Andre Ward moved on to relinquish his WBC emeritus title. Unlike many other top fighters, Ward decided to set the change in motion;  he did not play along with the manipulation tactics used by boxing's major sanctioning bodies.
"It is my belief that the WBC did not have the right to strip me of my World Title and name me Champion Emeritus. We voiced our position to the WBC, and after several discussions, have agreed to disagree with their interpretation of the facts and rules. In our opinion, we feel strongly that I did not violate the rules in any manner whatsoever," Ward explained in a statement.
Floyd Mayweather, Miguel Cotto, Anthony Joshua, and Canelo Alvarez are also not in favor of sanctioning fees
Apart from the former super-middleweight king, there have also been some other key names in the sport who have spoken out against such manipulation tactics used by the sanctioning bodies.
In 2015, Miguel Cotto showed extreme disinterest in paying a "$1.1 million" sanctioning fee to the WBC. He was later stripped of his WBC title as he refused to pay the required fee.
Even former heavyweight champion Anthony Joshua highlighted that the charged fee eats into the net purse by saying "sanctioning fees rack up" in 2018.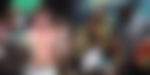 On the other hand, his promoter, Eddie Hearn suggested that this will only face more resistance in the future. He said that over time, more champions including the p4p king, Canelo Alvarez, will start vacating belts.
"You will see fighters vacate over time — look at Saul Alvarez, who said he didn't want the WBC belt on the line against Gennady Golovkin," said Eddie Hearn.
Much like Andre Ward, even Floyd Mayweather has trashed the idea of paying sanctioning fees on multiple occasions. He refused to pay $1.4 million when he fought Shane Moseley, which allowed his opponent to retain the title belt. Even after defeating Manny Pacquiao, he did not pay the $200,000 fee; this resulted in WBO stripping him of the title.
👏 Floyd Mayweather with a fantastic rant overnight about the amount of belts and sanctioning fees in boxing: "WBC, WBA, IBF, WBO – y'all gotta clean this s*** up. This is bad for boxing."

[🎥 @ShowtimeBoxing] pic.twitter.com/MLrI2wrLPI

— Michael Benson (@MichaelBensonn) October 22, 2020
ADVERTISEMENT
Article continues below this ad
"For every belt that you win, there's a sanctioning fee. If a fighter wins an interim belt, he has to pay a sanctioning fee, if a fighter has just the regular belt, he has to pay a sanctioning fee, if a fighter is a super-champion, then he has to pay a sanctioning fee. You guys are just taking extra money from all these fighters, getting extra money from sanctioning fees," said Floyd Mayweather.
"WBC, WBA, IBF, WBO – y'all gotta clean this s**t up. Y'all have to clean this up. This is bad for boxing, and there's such thing as no super-champion.
ADVERTISEMENT
Article continues below this ad
"We've got to clean the sport of boxing up, this don't look good," said Floyd Mayweather in 2020.
What do you think about this?
Enjoyed reading this article? Download our exclusive app to get 24x7 coverage, latest memes and social media banter. Click here to download.