Andy Ruiz Jr: Everything About the Former Champion's Diet
Published 12/28/2020, 9:30 AM EST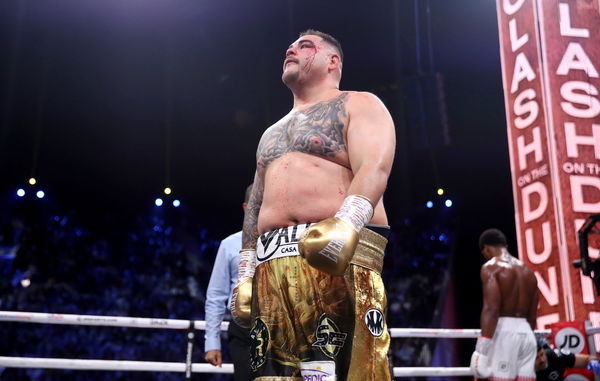 ---
---
Andy Ruiz Jr, the former heavyweight world champion, has been an underdog all his life. However, he looks comfortable while beating the odds. 'The Destroyer' has proven himself to be an elite puncher, while most of the boxing world demeaned him for being overweight.
ADVERTISEMENT
Article continues below this ad
Despite appearing as a clunky specimen, it's difficult to dance around the ring with him. It is no surprise Anthony Joshua belittled the Mexican and paid the price. He faced his maiden professional loss against Andy Ruiz Jr. in 2019.
Although Joshua regained his titles by avenging the loss in a rematch, Ruiz Jr's victory will always be a mark on AJ's legacy.
ADVERTISEMENT
Article continues below this ad
Meanwhile, Andy Ruiz Jr. is one of the few boxers who has always had a cheat meal. He has his own set of diet charts but the Mexican still follows cheat days.
Here's a look at Andy Ruiz Jr's whole diet chart.
Andy Ruiz Jr.–The champion's diet is the real deal
Starting from tacos to steaks, Ruiz Jr. loves munching on food. Despite being forced to follow a strict diet on fight camps, the pugilist still finds some loopholes.
His nutritionist and chef connected with Sky Sports to reveal Ruiz Jr's food habits.
The Destroyer's personal nutritionist said, "Yes. We try to make it healthier. A lot of fruits and vegetables but he has the occasional treat. For the most part, he is serious about his diet. We try to give him the correct fuel to get through his training sessions. We introduce veggies and fish."
Ruiz Jr. is a huge taco lover and has a special place to munch on them. As reported, the boxer visits a place near his house and loves eating tacos. He prefers a lot of other dishes, but tacos to be the most favorite one.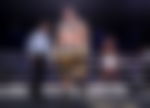 Well, Ruiz Jr, also loves marinated pork and steaks. So, here's a complete chart of his diet from breakfast to dinner.
ADVERTISEMENT
Article continues below this ad
Breakfast: Omelette with mushroom, spinach, avocado, or hash browns.
Lunch: Chicken salad or chicken wrap (absolutely light)
Snacks: Wrap or a sandwich, nuts, and fruits.
ADVERTISEMENT
Article continues below this ad
Dinner: Pasta or rice.
While boxing demands a lot more than just power, physical shape and diet are two of its other pillars. So, Ruiz Jr, vows to take it all seriously.