Andy Ruiz Jr. Reveals His Dream of Becoming a Promoter
Published 02/24/2021, 12:12 AM EST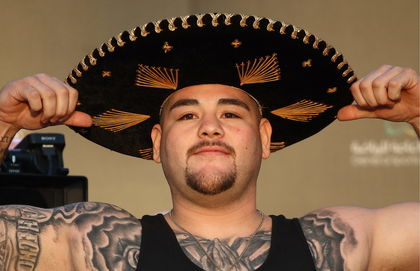 ---
---
Andy Ruiz Jr. is a top-graded heavyweight of the modern boxing era. He took the boxing world by storm in the 2019 summer after finishing the Brit legend, Anthony Joshua. He not only became an overnight star but also etched the title of first Mexican heavyweight champion.
ADVERTISEMENT
Article continues below this ad
As intimidating as he is inside the squared circle, Ruiz Jr. is equally humble outside the sport. He loves giving it back to the sport and his country Mexico in any way possible. Moreover, he wishes to continue the same for a long time.
In a chat with The Fighter's Voice, the 'Destroyer' spilled some beans on becoming a promoter in the future and helping Mexican fighters reach a suitable platform.
ADVERTISEMENT
Article continues below this ad
He said, "Yes, that's what I want to do. I want to get fighters from Mexico because there's a lot of promoters here that don't really do things right. Because the fighters over here don't speak English and all that. So I want to help the fighters out.
"I want to make a promotion company where we could all work, you know,"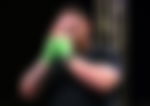 Ruiz Jr. believes there are promoters in bulk in his country, but they do not help the fighters reach the ultimate level. He wishes to get all of those hard-working boxers under one roof and create a promotional company of his own to help these fighters reach where they're destined to.
Read – REVEALED: Anthony Joshua Invested Insane Amount of Money in Real Estate
Can Andy Ruiz Jr. be a successful promoter?
The 'Destroyer' is someone who possesses a lot of work ethics. He still has a lot left in the bag and wants to reclaim the heavyweight titles before hanging his gloves. Also, the 'Destroyer' is keen on starting his own promotional company post retirement.
ADVERTISEMENT
Article continues below this ad
With his vision set on this goal, needless to say, Ruiz Jr. will walk down as one of the finest promoters in the business. Moreover, he'll look forward to bringing out the best talents from Mexico and provide them with the best exposure.
It'll be interesting to see how Ruiz Jr. shapes up his career from hereon and molds into the promoter's role in the future.
ADVERTISEMENT
Article continues below this ad
What do you make of Ruiz Jr.'s aforementioned comments?