Andy Ruiz Jr. Told to Do "Inner Soul Searching" After Canelo Alvarez's Criticism
Published 03/22/2022, 11:00 AM EDT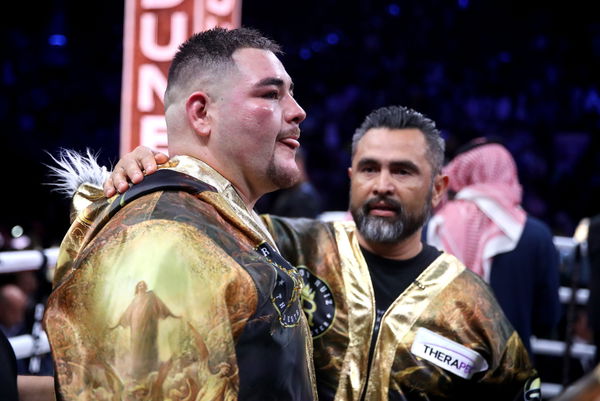 "The Destroyer" Andy Ruiz Jr., is one of the prominent heavyweights to battle with. Notably, He set a mark in his career when he defeated the world champion, Anthony Joshua, in their first encounter. He could achieve this feat with his hard practice and Manny Robles's guidance.
Likewise, Manny Robles has a suggestion for Andy Ruiz Jr. He asks him to do 'Inner soul searching' for his future success.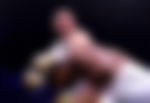 Even after the split between Robles and Ruiz, Robles seems to be concerned for his ex-disciple and his career.
ADVERTISEMENT
Article continues below this ad
Robles' suggestion for Andy Ruiz Jr.
After being asked about the criticism made by Canelo Alvarez on Andy Ruiz Jr., Manny Robles shared his opinion with the FightHype.com suggesting Ruiz do 'Inner soul searching' for his further success.
"I don't know because I really don't know what went on or what happened? I'm not there. I don't know what happened between him and the Canelo, between Andy and the Canelo camp."
Robles also added, "And really uh, uh, you know, does some inner, inner soul searching.  And say I'm gonna get, I'm gonna get right, I'm gonna, you know. . . back to work."
Again, no doubt in my mind he can become a world champion.
Robles shares his view on the situation, stating that he isn't aware of what's going on in the camp and consequently does not know about it. He recommends Ruiz bring more discipline and get back to this regime.
Robles seems very confident on the Mexican on becoming world champion again. According to him,  His suggestion on improving Ruiz's mental strength will help him accomplish his goals.
The symbiote of Andy Ruiz and Manny Robles
ADVERTISEMENT
Article continues below this ad
Ruiz was just another heavyweight contender until he beat Anthony Joshua in 2019 and renamed the titles to his name. Moreover, this win of 'The Destroyer' shocked the world as he dominated a knockout specialist Joshua in the ring and won via a TKO in the 7th round.
To achieve this feat, Manny Robles was with him and always gave his best to train Ruiz. However, even after their split they share a good bond and hope to align together in near future.
ADVERTISEMENT
Article continues below this ad
It will be interesting to see how Andy Ruiz Jr. takes his ex-coach's advice and implements it on his regime.
Watch This Story: 5 Eye-Opening Facts About Manny Pacquiao
Edited By: Vibhanshu Kumar