Anthony Joshua Admits He Never Had a Game Plan For Previous Fights
Published 05/20/2022, 11:39 AM EDT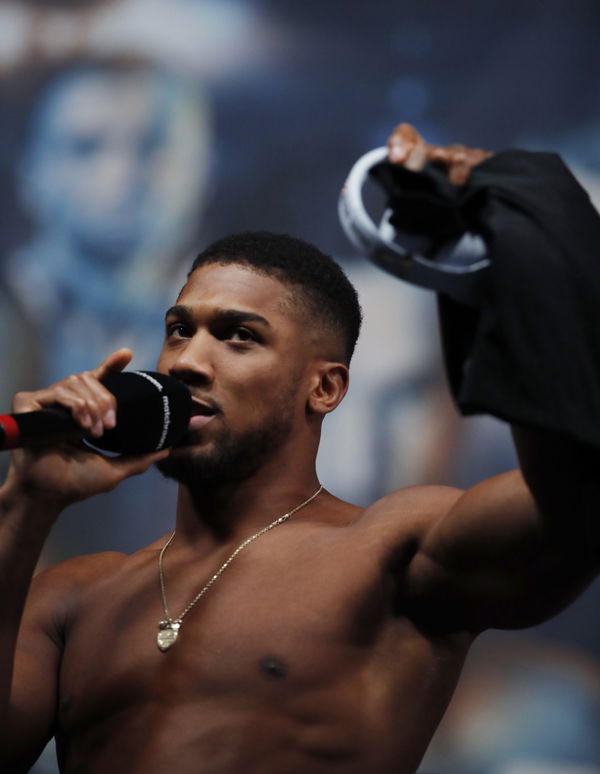 The British heavyweight boxer Anthony Joshua once dominated his division with his sheer power. In his recent interview with Oxford Union, he admitted that he never entered the ring with the game plan in his earlier fights. 
The Oxford Union invited Joshua as a guest speaker for their seminar. The moderator of the seminar asked Joshua about the importance of the game plan during the fight. 
ADVERTISEMENT
Article continues below this ad
Joshua gave an honest answer to this. He said, "So, a game plan… I am honest with you, this is the first time in my career I would say, we are specifically workout to a game plan. So it will all… make sense after July 23rd."
AJ sincerely accepted his drawback during his previous fights, which also cost him a loss in his fights. Moreover, he indicated that he will use a game plan while facing Oleksandr Usyk in his rematch on July 23rd. 
While speaking more about the game plan, he said, "I… based a lot on my success on raw ability with the right coaches, experienced coaches, but they probably knew I had ability, so it's just about nurturing ability."
Joshua often used his power-hitting abilities to dominate his opponents. But from now, he is firm on planning a game plan when he faces his opponent.
AJ's dominance in the ring
At one time, Anthony Joshua was one of the most celebrated heavyweights in the world. The fans considered him the best heavyweight in the generation as he knocked out his opponents brutally. 
But his charm started to wane when he first lost to Andy Ruiz Jr. and later to the Ukrainian heavyweight, Oleksandr Usyk. 
Anthony Joshua to face Usyk with a game plan
ADVERTISEMENT
Article continues below this ad
Anthony Joshua faced Usyk on September 25, 2021. Surprisingly, 'The Cat' dominated AJ and won the fight by a decision. The fans were shocked to see AJ losing to Usyk.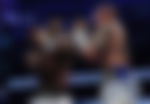 Now, Joshua will enter the ring on July 23 to face Usyk in a rematch where he will aim to defeat Usyk and reclaim the titles, which he lost in their last fight. 
ADVERTISEMENT
Article continues below this ad
Watch This Story: Five Insane Facts About Mike Tyson
It will be an interesting fight for the fans as they will see a different Anthony Joshua as he will step in the ring with a game plan in his mind for Usyk. What are your predictions about this heavyweight event? Let us know your views in the comments below.
Edited By: Vibhanshu Kumar