Anthony Joshua and Tyson Fury Still Have Hurdles to Overcome – Reveals Eddie Hearn
Published 12/21/2020, 2:11 AM EST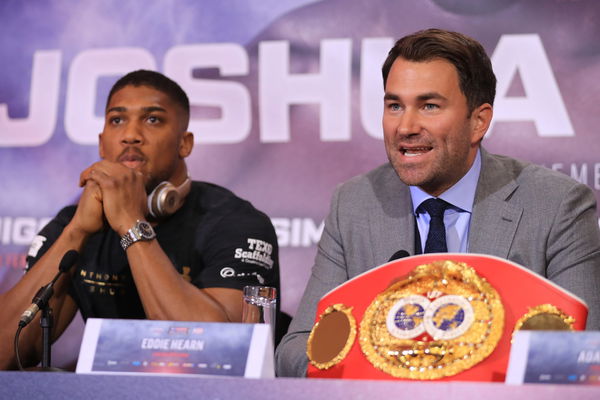 ---
---
Eddie Hearn has provided yet another update on the Anthony Joshua vs Tyson Fury mega-fight. The heavyweights have been going at it in a never-ending war of words outside the ring. However, things seem to be heading in the right direction, barring a few small hiccups.
ADVERTISEMENT
Article continues below this ad
Hearn expressed his desire to make this fight immediately. And after Joshua dispatched Pulev in devastating fashion, it provided him the opportunity to do so.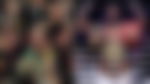 ADVERTISEMENT
Article continues below this ad
Mike Coppinger of The Athletic broke the news on his Twitter. He claimed that Hearn has revealed there is a verbal agreement for the fight to happen and the possible timeline is May or June 2021.
This is good news for fans who will be eagerly waiting to witness this match-up. Many thought this fight would not happen, especially since Fury did not fight in December. However, that doesn't seem to be an issue right now.
Eddie Hearn says Tyson Fury-Anthony Joshua is verbally agreed to and contracts are being drafted for the heavyweight championship fight in May/June. Hearn says only "minor issues to resolve" such as who walks last, the site, etc. This fight is going to happen next #FuryJoshua

— Mike Coppinger (@MikeCoppinger) December 20, 2020
Though there may still be things to get done, it appears the fight is closer than ever right now and we could see Anthony Joshua and Tyson Fury in the ring.
READ: 'Grow a Pair and Sign the Contract'- Tyson Fury Sends a Clear Message to Anthony Joshua
Does this mean Eddie Hearn is confirming the Joshua-Fury fight?
Despite doing his best efforts to assure fans of the fight, this still does not confirm the same. Fans will know that until the duo signs a contract, nothing is a certainty. Hence, many will still be holding their breath on this fight, as quite often minor issues can cause a breakdown in negotiations.
ADVERTISEMENT
Article continues below this ad
However, both fighters have expressed their desire for this to be their next fight. So that is one thing that makes this fight a little more likely. As for a business point of view, there is no doubt this fight will be a success, regardless of how many fans they allow into the event.
Hearn has previously said that 'The Gypsy King' will get a 50-50 share. Therefore, no issues will arise from that aspect. When do you think this fight happens?
ADVERTISEMENT
Article continues below this ad
READ: 'I'll Knock Him Out Inside Three Rounds' – Tyson Fury Puts Anthony Joshua on Notice