Anthony Joshua Beats Tyson Fury in the Top 5 Highest Paid Boxers of the Decade
Published 12/30/2020, 7:46 AM EST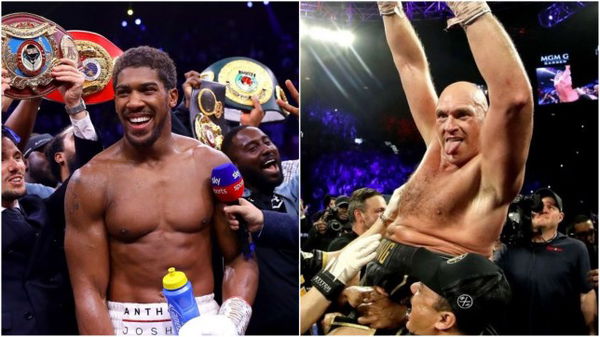 Anthony Joshua and Tyson Fury are yet to battle each other out. But 'AJ' has already taken over his rival Fury to be the highest-paid boxers.
This decade saw boxing commercialize to a whole new level. The audience consuming this sport vastly increased in numbers, making thousands of brands align with elite boxers of this generation. The sport of boxing reached sky heights, providing boxers with handsome paychecks. Out of all the best paid boxers of this decade, we have a look at the top-5.
Highest paid boxers of the decade:
ADVERTISEMENT
Article continues below this ad
Floyd Mayweather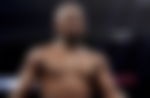 Floyd 'Money' Mayweather is the face of modern boxing. He is the wealthiest fighter of the sport. A huge chunk of his ring appearances this decade has approximately crossed $100 million dollars. 'Money' sheerly utilized the business side of the sport and earned more than anyone else.
In his last professional boxing stepping, Mayweather bagged a whopping $275 million check. It was his electrifying clash with UFC star Conor McGregor and the PPV bus went soaring high.
His fight with Manny Pacquiao generated a revenue of around $600 million. As per Bleacher Report, Mayweather earned $180 million against the Filipino Senator. Mayweather also earns a tremendous amount of money from his sponsorships, apparel line 'TMT', and his company 'Mayweather Promotions'. It estimates his wealth to be around $560 million.
Manny Pacquiao
Manny Pacquiao is an ambassador of the sport in a genuine sense. 'Pacman' saw this decade as his best, wherein he added a magnificent amount to his wealth. Needless to say, he's a fan favorite fighter and the biggest Pay Per View stars.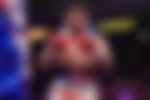 'Pacman' earned approx $20-25 million per fight before facing Floyd Mayweather in the biggest boxing clash. Though he lost his battle with the American in this fight, Pacquiao took home a mammoth amount of more than $120 million.
The Senator still fights and bags a substantial amount of money. His net worth is around $200 million.
Canelo Alvarez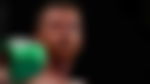 The pound for pound king of boxing, Canelo Alvarez is just getting better with time. He's 30 years old with an extremely strong resume in boxing. Saul is one highly inspiring fighter for the young generation. Two years ago, Alvarez inked a deal with DAZN for a whopping $365 million for 11 fights. The deal was for a course of 3 years.
This inking would have earned Canelo $35-40 million per fight, but the deal got scrapped due to uncertainties.
However, Canelo has earned huge paychecks this decade since his Floyd Mayweather fight in 2013. He took home $12 million through that battle. Since then there's been no turning back for him, on average he earns $25-30 million per fight today. In his last fight against Callum Smith, Alvarez earned more than $25 million. His net worth is around $140 million.
Read – Canelo Alvarez Turned Down 3 Fights Worth $75 Million
Anthony Joshua
Probably the most devastating boxer on the planet right now, Anthony Joshua has risen to superstardom in no time. This decade, 'AJ' climbed to the pinnacle of gigantic men's division with ease. His power punches and the ability to finish the fight quickly have made him top the fans' charts.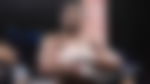 Joshua had many classic encounters until now. Last year his rematch with Andy Ruiz Jr. earned him approx $35 million. Joshua won this rematch after facing the biggest upset of his career against Ruiz. He has a massive profile on social media and is followed by millions.
'AJ' is a staunch marketeer for his sponsors. Some prime brands like Under Armour, Jaguar Land Rover, Beats, and Sky Sports are aligned with him. He earns countless money for his endorsements.
According to Celebrity Net Worth, his net worth is around a sizeable $80 million.
He is 19th on the Forbes Highest paid athletes list.
Tyson Fury
ADVERTISEMENT
Article continues below this ad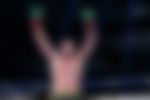 The 'Gypsy King' made a statement in the world of boxing by knocking out mighty Deontay Wilder. Although his first matchup ended in a disheartening draw, Fury left no stones unturned in his rematch. He earned nearly around $28 million in this rematch.
Fury had substantial earnings before this fight, but unquestionably, this fight has increased his share in the boxing world. Fans presume his fight purse from hereon to be even bigger, as he will contest arch-rival Anthony Joshua and a probable trilogy with Deontay Wilder in the coming years.
ADVERTISEMENT
Article continues below this ad
This decade can't get better for Fury as he started it as a shallow contender but has ended it with the heavyweight gold and massive career earnings. He holds a $30 million net worth approximately.
Read – From Tyson Fury to Josh Taylor – Here Are the Top 5 British Boxers of 2020