Anthony Joshua Crowned Second Best Jabber in Current Boxing Landscape – Who Is First?
Published 09/20/2021, 5:07 PM EDT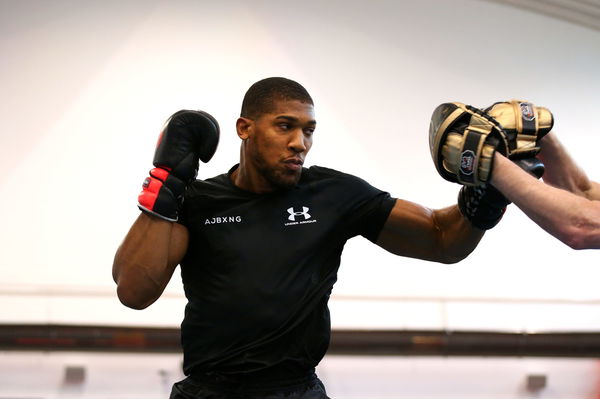 ---
---
Recent Compubox-backed statistics have revealed the best jabbers in all divisions of the contemporary boxing landscape. The numbers revealed that the two-time unified heavyweight champion, Anthony Joshua, lands 30% of his jabs. This put him at the second rank in terms of landing effective jabs.
ADVERTISEMENT
Article continues below this ad
So far, the 31-year-old has proven that he is incredibly skilled; moves in the ring, defends himself and hits like no other contender in the division.
ADVERTISEMENT
Article continues below this ad
Unlike heavyweights like Deontay Wilder, Anthony Joshua's game plan(s) are never reliant on landing that one big knockdown shot. Especially in his most iconic fights against Wladimir Klitschko and Andy Ruiz, AJ showcased the difference that his jabs can make.
He uses his jabs to either build up knockout openings or even to outpoint his opponents. While the jab is not always a heavyweight's go-to tool, Anthony Joshua sees it as a way to differentiate himself from the rest of the division.
If AJ ranked second in terms of landing jabs effectively, who's the best at it?
Who jabs better than Anthony Joshua?
Boxing insider for FOX and CompuBox operator, Dan Canobbio, recently revealed the top two pro-boxers who land more than 30% of their jabs.
Canobbio ranked heavyweight champion Anthony Joshua second with a 30% jab rate; the boxer with the best rate competes in the middleweight division, where jabs are often considered to be the key to winning fights.
There are only two current boxers who land more than 30% of their jabs:

• Anthony Joshua (30.0)
• Gennady Golovkin (30.4)

— Dan Canobbio (@DanCanobbio) September 19, 2021
The former unified middleweight champion and current IBF and IBO champion Gennady Golovkin stands at top of the chart. He reportedly lands 30.4% of his jabs, on average.
In his iconic 2017 fight against the p4p king, Canelo Alvarez, he out-jabbed his opponent. In the first fight in 2017, GGG landed 29.9% of his jabs, whereas Canelo landed 23.6%.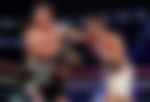 LAS VEGAS, NV – SEPTEMBER 15: Gennady Golovkin punches Canelo Alvarez during their WBC/WBA middleweight title fight at T-Mobile Arena on September 15, 2018 in Las Vegas, Nevada. (Photo by Al Bello/Getty Images)However, in the 2018 rematch, he connected just 21.6% of the jabs and Canelo landed 23% of his jabs.
This rematch marked the first and only deviation in Golovkin's otherwise clean record. Canelo Alvarez defeated him by a majority decision.
Despite this loss, Gennady Golovkin has shown time and time again that he uses his jabs with mean intentions.
Could these statistics be slightly off?
These CompuBox statistics rank GGG and AJ as two of the best jabbers in the contemporary boxing setup. However, it is also important to note certain variations in the datasets considered for determining their jab rates.
There is a significant difference in terms of the dataset range considered for determining the jab rates of Joshua and GGG.
ADVERTISEMENT
Article continues below this ad
For the Englishman, his last 11 fights were taken into consideration. On the other hand, this analysis considered Gennady Golovkin's last 19 fights.
Due to this difference, it would make sense to reconsider the fights or the dataset ranges. A better way to determine a much accurate reading could be to choose the top ten fights of both fighters. These top fights could be selected on the basis of records and CompuBox final punch stat reports.
ADVERTISEMENT
Article continues below this ad
Do you agree with this assessment?