Anthony Joshua Height: Is He Taller Than Tyson Fury?
Published 09/23/2021, 7:30 PM EDT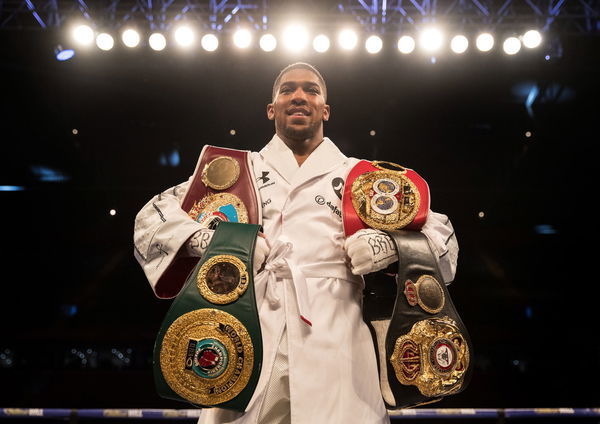 ---
---
From heavy power, footwork, movement, humility to an overall high fight IQ, Anthony Joshua has it all. The two-time unified heavyweight champion has proven his worth over the years. His skills and willingness to fight top heavyweight contenders set him apart from the rest of the division.
ADVERTISEMENT
Article continues below this ad
Apart from just his in-ring skills, Anthony Joshua has solid physical features in terms of height and reach that often give him an upper hand against opponents.
ADVERTISEMENT
Article continues below this ad
He uses his natural physical traits to his advantage in fights. Joshua is an extremely smart athlete in terms of combining and fusing his height and reach advantage with his overall game plan.
How tall is Anthony Joshua?
To the fans, the bigger and taller fighter often comes off as the dominant athlete right from the get-go.
However, size often is a secondary factor for fighters who know what they're doing inside the ring. It all comes down to the opposite corner's ability to reverse and counter the taller fighter's go-to approach.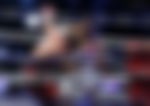 Anthony Joshua stands tall at 6 feet 6 inches with an 82-inch reach. Unlike most other conventional heavyweights, AJ is one such heavyweight who can actually use his height and overall size effectively.
He does so while also not underestimating the smaller opponent's ability to cut the distance and fight from inside the pocket. Joshua knows his way around blocking and keeping shorter fighters out of striking range throughout the fight.
Is AJ taller than Tyson Fury?
At first glance, Anthony Joshua might seem like the perfect heavyweight in terms of height, reach, and size. However, how does he compare to the current WBC heavyweight champion, Tyson Fury?
After former Russian WBA champion Nikolai Valuev, 'The Gypsy King' could be one of the tallest boxers in the contemporary heavyweight landscape. Fury is 6 feet 9 inches tall with an 85-inch arm reach.
Tyson Fury is huge, even for the division that he operates in.
ADVERTISEMENT
Article continues below this ad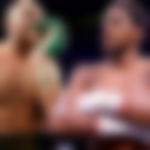 Compared to AJ, Tyson Fury is much taller and even has a longer reach. Moreover, Fury has one of the most fluid movements in the division, is very smooth with his defense, and rolls with the punches like a welterweight.
On the other hand, Anthony Joshua would be the shorter opponent in comparison; however, the skills, movement, footwork, and ability to create and maintain distance could give Joshua an upper hand in a possible fight.
ADVERTISEMENT
Article continues below this ad
These differences in their physical traits and their similarities in movement, striking, and defense make this a very interesting matchup. Their fighting styles could make this the greatest undisputed heavyweight championship fight of all time.