Anthony Joshua Warns Tyson Fury: "Expect a Flogging"
Published 03/02/2021, 5:00 AM EST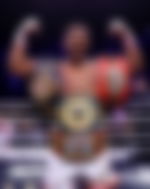 ---
---
Anthony Joshua has sent a stern warning to his potential opponent, Tyson Fury. The Englishman revealed his intentions for when the two heavyweights meet in the ring for their highly anticipated bout.
ADVERTISEMENT
Article continues below this ad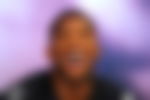 Joshua and Fury have been close to agreeing on a deal for two months now. However, there is still no official announcement. Despite this, the talk outside the ring has continued, and 'AJ' revealed his intentions for the fight.
ADVERTISEMENT
Article continues below this ad
The Londoner spoke to JD Sports live on TikTok, a video that has since gone viral. FightHype.com posted the video to YouTube, and it shows Joshua talking about what Fury can expect from the fight. He said,
"Expect a flogging. And if you don't know what that is, and you've got Nigerian friends, ask them, they'll tell you. They'll tell you what flogging is, yea."
This is a change of attitude from Joshua, who in the same interview gave Fury and his team respect for their role in making the fight happen. However, it appears he is not messing about when it comes to his approach to the bout itself.
READ: Tyson Fury vs Anthony Joshua Training Comparison: Who Has the Better Technique?

This is the only approach that will work for Anthony Joshua
The Englishman revealed his intentions of flogging Fury. However, is it merely trash-talk, or will Joshua actually try to punish the WBC champion repeatedly? The reality is, that is the only approach that could work against the awkward heavyweight.
There is little chance of 'AJ' outboxing Fury for 12-rounds. The 'Gypsy King' moves like a lightweight and is faster than his compatriot. Therefore, Joshua has his work cut out for him. He needs to keep the pressure on Fury as much as possible.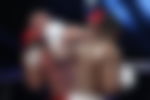 From Fury's fights with Deontay Wilder and Wladimir Klitschko, we saw that waiting for the chance to hit him with a knockout strike rarely arrives. Moreover, the undefeated champion has a solid chin that can withstand serious power.
ADVERTISEMENT
Article continues below this ad
Thus, Joshua will have to try to repeatedly attack Fury and break him down throughout the fight. This could provide the unified champion with his best shot at being the first fighter to beat Tyson Fury.
What do you make of these comments from Anthony Joshua? Do you think he has what it takes to 'flog' Tyson Fury?
ADVERTISEMENT
Article continues below this ad
READ: Floyd Mayweather Record: Does He Belong in the GOAT Conversation?