Anthony Joshua's Former Opponent Suffered Kidney Failure in the Middle of a Fight
Published 03/12/2021, 10:00 AM EST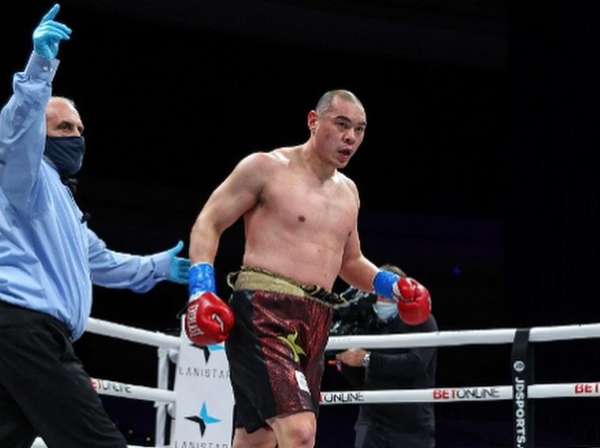 ---
---
6'6" tall Chinese heavyweight boxer, Zhilei Zhang, went through the first non-victorious bout of his pro career as he and Jerry Forrest danced around to a draw. Although both the boxers had their significant moments and Zhang brought in his best game, it wasn't enough to secure the win.
ADVERTISEMENT
Article continues below this ad
Moreover, things worsened as fans discovered Zhang's critical medical condition after the fight. According to reports, 'Big Bang' had suffered kidney failure and liver damage in the fight, citing some serious troubles for himself. However, he still pulled off the show.
Zhang's co-manager, Terry Lane, connected with SB Nation and revealed details on Zhang's health. He recalled how 'Big Bang' had a great camp, but a lack of water resulted in his kidney dehydration and it ultimately turned severe. Zhang also faced low iron-levels in his body and was anemic.
ADVERTISEMENT
Article continues below this ad
"He was rushed to the hospital and wasn't released for three days. Head and heart were fine, thank god. But he feels good, and we are talking to some medical professionals to get to the bottom of what happened and what is going on with him. But he will be back. Matchroom has been very supportive," said Lane.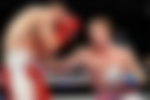 Zhilei Zhang- The Chinese's fight outside the ring
Despite dropping Forrest thrice in the fight, Zhang could not prevent the bout from going the distance. Following the war, he also underwent a brain test but fortunately was cleared of any risk.
Lane added, "I was relieved when the head scans were clear. But the bloodwork concerned the doctors and revealed a bunch of things that were a surprise to us. Low level kidney failure, liver damage, anemic. CPK levels through the roof. It was scary, and a bit of a mystery, but we are going to fully address all of these issues with medical professionals."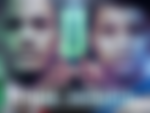 Zhang's ailments aren't expected to present any hurdles to his career, as the 37-year-old's blood report has come out clean. But, given what happened, his team will consult with doctors specializing in athletes and consult other experts like a nutritionist.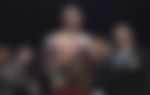 ADVERTISEMENT
Article continues below this ad
Following a complete recovery, Zhilei Zhang will return to his boxing drills, While he is still the rising undefeated star, we can expect him to enter the title ride soon. As he is 37, he might not have a very long time left in the sport. However, Zhang can still turn the tides with his limited opportunities.
Do you think Zhilei Zhang will ever become the world champion?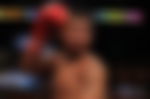 ADVERTISEMENT
Article continues below this ad