"Anybody Who Is Talking About It, I Love It" – The Liver King Shares His Thoughts on Joe Rogan Carnivore Diet on Logan Paul's Impaulsive
Published 05/11/2022, 10:56 AM EDT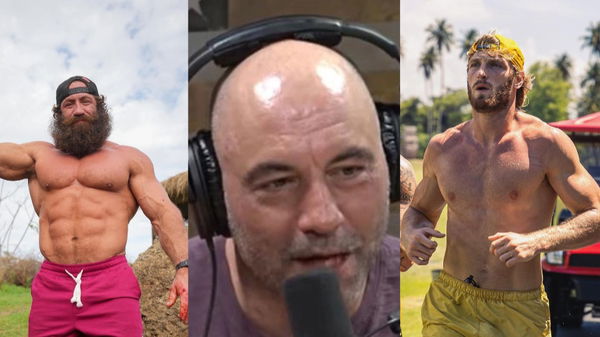 Podcaster Joe Rogan has become famous for his yearly quests to satisfy his urge to become a carnivore. Meanwhile, modern-day barbarian and proponent of the carnivore diet, Liver King, shared his thoughts on Rogan's carnivorous endeavors.
ADVERTISEMENT
Article continues below this ad
Liver King was a guest at the 'Impaulsive' podcast hosted by Logan Paul, Mike Majlak, and George Janko. In conversation, Paul asked King about Rogan's diet. He asked, "Do you get stoked when Joe Rogan goes on those carnivorous diets? That's like annually almost for like a month." 
ADVERTISEMENT
Article continues below this ad
In response, Liver King stated, "I've heard about it. And anybody who is talking about it, I love it."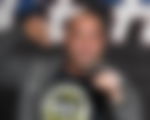 Moreover, he spoke about his association with carnivore proponent, Paul Saladino, who had appeared on Rogan's podcast. Besides, he also gave an example of an individual who was relieved of psoriasis by following a carnivore diet.
While talking about Rogan and Saladino, promoting the diet. He added, "When I hear the carnivore MD or Joe Rogan promoting this way of living, I'm like this is f**king amazing. You're helping me do my job. This is my purpose in life."
However, he mentioned that following a carnivore diet is only a fraction of the story. He advised that following an ancestral way of life is the deal way to live.
Thoughts of Joe Rogan on a carnivore diet
Rogan has been on and off the carnivore diet over the past few years.
 

View this post on Instagram

 
Previously, Rogan embarked on a 30-day carnivore journey in 2020. He was reported to have lost 12 pounds, while also seeing improvements in his vitiligo.
However, he had to stop the diet after 30 days, as he was experiencing some rather 'explosive' diarrhea.
ADVERTISEMENT
Article continues below this ad
 

View this post on Instagram

 
Rogan took to social media in January 2022 to announce that he was back on the Carnivore diet. He also mentioned that he would be following the diet for an entire month.
ADVERTISEMENT
Article continues below this ad
WATCH THIS STORY – Floyd Mayweather Vs Don Moore Stats: Record, Age, Height, Reach, And Knockout Ratio
What do you make of Liver King's statement? Let us know in the comments below.