At 54, Can Mike Tyson Box Professionally Again?
Published 03/14/2021, 2:58 PM EDT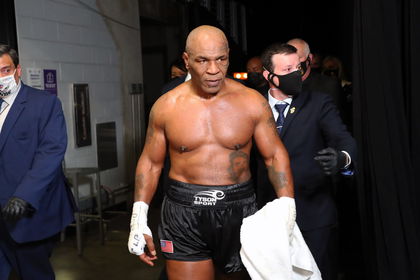 ---
---
The 54-year-old Mike Tyson surely doesn't need to lace up the gloves and compete on a professional stage as he has done it all in his prime.
ADVERTISEMENT
Article continues below this ad
However, in his dotage, Tyson still has the fire in his belly. He has expressed his desire in trading blows with Tyson Fury a few months back. And although it wasn't a heated call out, the idea of Tyson vs Tyson allured a lot of fans.
That said, Tyson ended his 15-year-long hiatus from the ring by returning against Roy Jones Jr. in an exhibition matchup in November 2020.
ADVERTISEMENT
Article continues below this ad
While the entire world saw a veteran Tyson in action, George Foreman predicted him to become the oldest heavyweight champion ever.
Foreman currently holds the record of holding a championship at 45 and Tyson is the youngest to have held a championship at 20.
So, Foreman's prediction can come true and Tyson might take both the accolades under his name. But is he ready for a professional boxing scrap?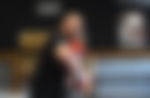 Mike Tyson- The professional boxer at 54?
During his return to the ring against Jones Jr, Tyson impressed several fans. He looked rapid, had commendable footwork, and dictated action throughout.
But it's bizarre to say, he is anywhere close to his prime. Despite all the efforts, Tyson might not be able to dance around with the modern-era heavyweights, and doing that can be a very bad idea.
As the legends say, nothing is impossible, we cannot ridicule his chances. But facing a young, active heavyweight at the age of 54 can prove to be too big a challenge for Tyson. Adding to that professional boxing doesn't generally have any age restrictions.
Being a global sport, boxing rules vary from country to country. According to superprof, the Master class section in boxing doesn't have any age barriers. So legally Tyson can face the active champions.
However, if it's not an exhibition under certain safety measures, Tyson will probably be on the wrong side of receiving serious injuries. Although not official, many believe that Tyson has suffered CTC injuries in his career.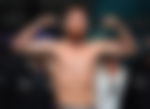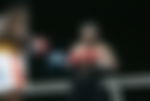 Meanwhile, Tyson's entry into the active roster would also disrupt the ongoing matchups. While boxing often prefers its starfighters, many youngsters can get deprived of their deserving fights. Thus, Tyson's pro-entry can be trouble for several factors.
ADVERTISEMENT
Article continues below this ad
Amid this all, Tyson has his own ventures inclusive of a cannabis ranch and a podcast. So, it's safe to say, the heavyweight champion wouldn't face any modern-era heavyweight.
Do you think Mike Tyson can compete at a professional stage?
ADVERTISEMENT
Article continues below this ad