"Bald" Jake Paul Humiliates UFC President Dana White Over "The Shtick's Getting Old" Comment
Published 08/06/2021, 2:43 PM EDT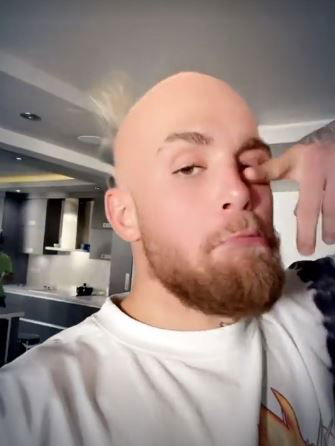 ---
---
Kyle Forgeard and Bob Menery recently chopped it up with Dana White on their new Full Send podcast. They talked about the UFC's association with Abu Dhabi, how the promotion pushed through during the pandemic, how White got his start at the UFC, and more. They also touched on a topic that Dana White clearly does not like to talk about – Jake Paul.
ADVERTISEMENT
Article continues below this ad
The UFC President praised Jake Paul for his ability to make a name for himself in the combat sports community in a brief span of time. He also shared that his knockout of Ben Askren impressed him. However, Dana White was quick to dismiss him as a legitimate fighter for not fighting real professional boxers. He also said that the 24-year-old was losing his appeal in the media.
ADVERTISEMENT
Article continues below this ad
"The media isn't following him as much as they were in the beginning. The schtick's getting old. For him to get the media back, he's going to have to fight somebody. If he wants to be taken seriously by the media now, he needs to fight a real fight," said Dana White.
However, Paul clapped back at him by sharing a sarcastic tweet that said that he will leave the sport and will join his brother's company as an employee because of White's comments. He even shared a series of Instagram videos in which he joked around by asking his brother for a job at his company.
Jake Paul also compared his own social presence with that of Conor McGregor to prove that he is not losing his media appeal. In one video, the Ohio native even imitated and mocked the UFC President by using a filter that made him look bald.
Will Dana White ever work with Jake Paul?
When asked if he would ever consider working and collaborating with 'The Problem Child, Dana White shared he does not see that happening anywhere on the horizon. However, he added that he does not like to dismiss the possibility of anything happening. White highlighted that he wants to focus on pairing the best fighters against the very best in the UFC and that he does not see himself operating in Paul's "celebrity" fighting domain.
ADVERTISEMENT
Article continues below this ad
"I just don't see it happening. I don't hate the kid. Is he f*****g annoying? Yeah, he's annoying. He's out there trying to make that money, and his shelf life is very f*****g short.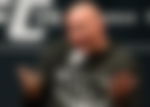 "Listen, I never say never, but I highly doubt it (working with Paul). It's just not what I do. There's a market for that. He could fight a different type of celebrity every week, and there's going to be a segment of the population that wants to pay for that and see it, but that's not what I do. I put the best against the best," said Dana White.
ADVERTISEMENT
Article continues below this ad
Jake Paul is now all set to face Tyron Woodley on August 30th. If the 24-year-old gets past the former five-time UFC welterweight champion, it will definitely elevate his status. But will it be enough to grab Dana White's attention?