BBC Rejects Tyson Fury's Request to Be Removed From Sports Personality of the Year
Published 12/03/2020, 2:45 AM CST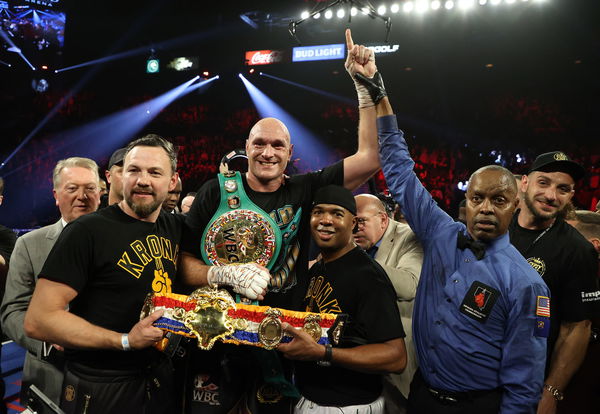 ---
---
Tyson Fury is a man of the people. He was down in the depths of personal disaster and about to take his own life. However, he managed to quit his bad habits and get in shape for a return to boxing. Now, he is the world champion once again and is the biggest star in the sport.
ADVERTISEMENT
Article continues below this ad
As a result of this success, Fury was put on the list for BBC Sports Personality of the Year. He got the nomination for the year due to his win over Deontay Wilder in February, which solidified himself as the best heavyweight boxer. However, Fury put out a video on Twitter renouncing the nomination.
Hi this is Tyson fury the gypsy king, this is a message for the @bbcsport and there spoty award, please take me off your list as I'm the people's champion and have no need for verification or any awards. I know who I am & what iv done in sport. I have the love of the people… pic.twitter.com/iwNYblTZG4

— TYSON FURY (@Tyson_Fury) December 2, 2020
ADVERTISEMENT
Article continues below this ad
The BBC has responded to this.
"The shortlist is decided by an independent expert panel who choose contenders based on their sporting achievement in a given year. On this basis, Tyson Fury will remain on the list for SPOTY 2020. As always the winner will be decided by the public voting during the live show and it is of course up to Tyson if he chooses to participate in the show."
Fury has been nominated alongside Jordan Henderson, Lewis Hamilton, Hollie Doyle, and Ronnie O'Sullivan.
Tyson Fury: Should he attend the ceremony?
ADVERTISEMENT
Article continues below this ad
While Tyson Fury has no need for superficial recognition, accepting this honor shouldn't be scoffed upon. It is tokenistic, but it does solidify the love that even the most mainstream fans have for Fury. Of course, 'The Gypsy King' has his own set of fans that have stuck by him throughout and have reached out to him multiple times.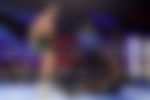 But, the love that people have for Tyson Fury and his story stretches beyond that. It is a very likable story and gives people in the worst personal times something to genuinely aspire to. His impact on helping people alone can get him a nomination. However, he has done all of this on the bulk of his ability as a boxer.
ADVERTISEMENT
Article continues below this ad
Fury's out-classing of Deontay Wilder in February completed his ascension to the top of the mountain. A mountain he fell off very quickly the last time he got there. However, the future looks bright for Fury and this war is just a small token to appreciate his success.