Boxing: Ben Askren Channels His Inner Muhammad Ali in Latest Workout Video
Published 01/28/2021, 1:18 AM EST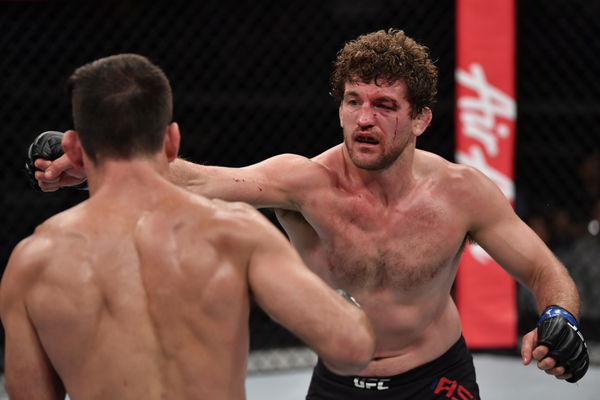 ---
---
Former MMA champion Ben Askren gave fans an insight into his boxing training for his fight against Jake Paul. The former UFC fighter is not messing about and has intensified his training. He even took a sly dig at Jake Paul.
ADVERTISEMENT
Article continues below this ad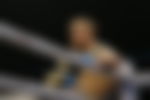 This is because news broke out that the former ONE Championship and Bellator champion will take on the YouTube sensation in a boxing fight. Moreover, the pair have a brief history with each other, which will only intensify this contest.
ADVERTISEMENT
Article continues below this ad
Askren took to his Twitter to give a glimpse of his training. He shared a video of him skipping and captioned it, "Float like a butterfly, sting like a bee, I'm 100% sure @jakepaul has an STD!     Thanks to Nakisa and @bavafasports for setting up my easy payday ever!!"
Therefore, not only has 'Funky' ramped up training, but he also showed, that he doesn't rate Jake Paul as a tough challenge. Askren comes from a strong wrestling background, but it is clear that he is confident in his boxing ability as well.
READ: Logan Paul Clears the Air on Leaked Floyd Mayweather Fight News: 'There's Some Complications'

Why is Ben Askren fighting Jake Paul?
Ever since his victory over Nate Robinson, Jake Paul has called out the biggest names in MMA, and challenged them to get in the ring with him. While most ignored or shut him down, Askren was the one who bit at the bait.
He previously said there should be no comparison between the two because Paul is a 'bum' while he is a world-class athlete. Furthermore, as the rumors of a potential bout intensified, Askren referred to Paul as a coward.
ADVERTISEMENT
Article continues below this ad
As you can expect, Jake Paul fired back at the former MMA fighter and then they agreed to a fight on April 17. Thus, despite Askren referring to it as a pay-day, and critics accusing him of taking it for the money, there seems to be little more to this fight than common opinion.
What do you make of this fight? Do you think Jake Paul and Ben Askren actually have beef or is it only to promote their bout?
READ: Jake Paul vs Logan Paul: Who is the Better Boxer?
ADVERTISEMENT
Article continues below this ad