Ben Askren Ridicules Jake Paul in Relentless Twitter Attack
Published 02/25/2021, 6:30 AM EST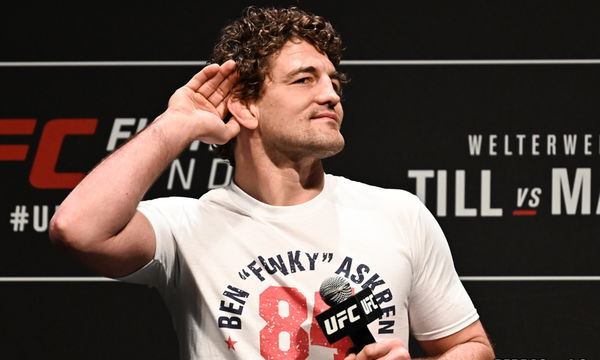 'Funky' Ben Askren has continued to verbally attack YouTuber turned boxer, Jake Paul. The former UFC fighter and MMA champion ridiculed the internet sensation for his wrestling skills. He even pleaded with him not to back out of the fight.
ADVERTISEMENT
Article continues below this ad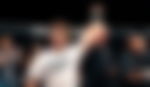 Askren and Paul have been going at each other on various social media ever since they announced their fight for April 17. However, 'Funky' has now gone from trash-talking to ridiculing Paul's wrestling skills from an old wrestling match.
ADVERTISEMENT
Article continues below this ad
The former MMA champion posted a video on his Twitter to troll 'The Problem Child'. The video showed Jake Paul getting dominated by his opponent, Ben Darmstadt, who is a university wrestler. However, 'Funky' did not stop there.
In addition to the first video, the veteran fighter then posted another video of him messaging Paul on Instagram. He wrote, "Hey Jake seriously were you even trying against Ben??? That was pathetic. Hope you try a little better in our fight".
This comment showed Askren's confidence heading into their fight. Clearly, Paul's wrestling skills did not impress the former world champion. 
READ: Jake Paul: How Much Did 'The Problem Child' Earn From His YouTube?

Ben Askren asks Jake Paul not to back out
That was not the end of the attack on Jake Paul, as Askren gave fans a glimpse of their conversation to reveal how he continued to go at him. The conversation continued on Paul's Instagram direct messages after the initial Twitter video.
Askren posted yet another picture where he reminded 'The Problem Child' to check his timeline. He called the YouTuber's efforts 'pathetic' and accused him of not even trying against his opponent. Subsequently, he launched an even more personal attack against his April 17 opponent. 
However, Askren did not leave it at that and posted yet another image of his message to Paul. This time he wrote, "You gave up here just like you're going to give up in the fight. You don't have heart like the video against Ben Darmstadt shows. Please don't back out of our fight."
ADVERTISEMENT
Article continues below this ad
This message from Askren showed his opinion on Paul's attitude and mindset. The former ONE Championship and Bellator MMA champion feels that the YouTuber turned boxer does not have the heart to dig in deep and win. Therefore, he is already preparing for 'The Problem Child' to back out of the fight.
ADVERTISEMENT
Article continues below this ad
What do you make of these attacks from Ben Askren? Do you agree with his claims against Jake Paul's desires?