Billionaire Floyd Mayweather Keeps His Mother Close to His Heart with Rare Piece of Jewelry
Published 12/24/2022, 7:45 PM EST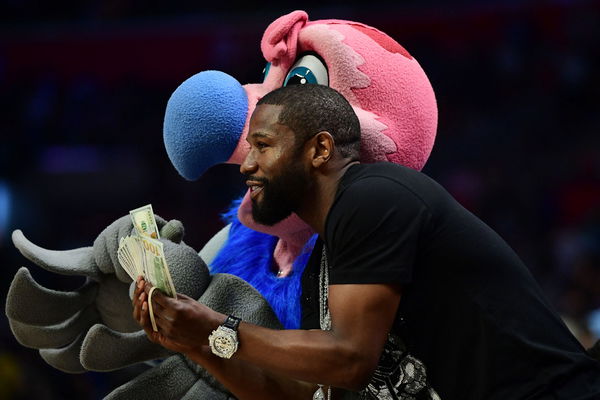 It's no surprise that boxing legend Floyd Mayweather has a lot of love for his mother. Growing up in a tough neighborhood with an absent father, the former 5 division champion's mother was the only parent he could look up to in times of need.
Moreover, he once revealed a piece of jewelry in honor of his mother showing his love and gratitude toward her.
ADVERTISEMENT
Article continues below this ad
Floyd Mayweather shows off a pendant in honor of his mother
Back in 2012, Mayweather gave us an inside about his jewelry collection which contained 100s of items including watches, bracelets, and other jewelry. However, the stand out among them was a pendant encrusted with precious stones. Mayweather stated that the pendant had precious stones on its front and had the name of his mother engraved in the back.
"You got the big stones in the face and we flip it over we got my mother's name on the back," he said. This certainly was a great way of honoring his mother as Mayweather will forever have her by his side.
The undefeated boxer has often praised his mother for supporting him throughout his career which might be the reason why he loves her back. In addition, while it could be argued that his father had a major role to play in shaping him up to be a boxer, his mother's impact is also undeniable.
Why did Mayweather change his last name?
'TBE' was born under his mother's name, Sinclair, and went by Floyd Joy Sinclair. This might have been due to his fractured relationship with his father during his childhood. However, he went on to change his name to Floyd Mayweather at the age of 11 after his boxing career started blossoming.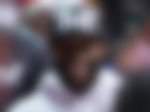 Mayweather Sr. and his uncle roger were both very accomplished boxers during their time which could have persuaded him to change his name. In a sport like boxing, family legacies can help boost a fighter's popularity and have more eyes on them. In addition, carrying his family name along with his accomplishment did add to his legacy overall.
ADVERTISEMENT
Article continues below this ad
Watch Out for More: The car (The) Money can't have
What did you think about Mayweather's pendant honoring his mother? Let us know in the comments.
ADVERTISEMENT
Article continues below this ad