Bizarre Floyd Mayweather Fights That Shouldn't Have Happened
Published 01/08/2022, 2:30 PM EST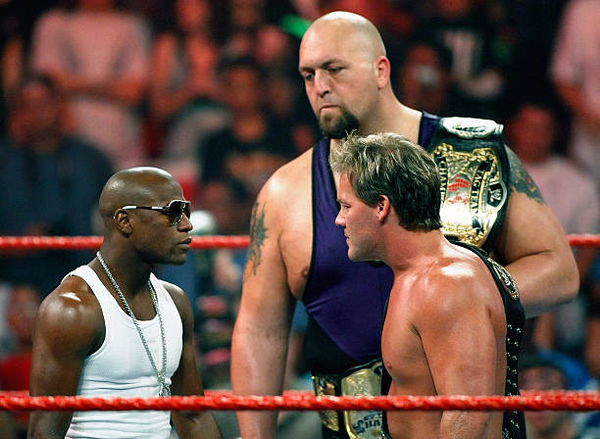 Floyd Mayweather, one of the greatest boxers who perfected the art of defense and counter-punching that made him nearly untouchable during his career. Although he did not have one-punch knockout power, he would destroy his opponents slowly round after round.
In a career spanning over two decades, Mayweather has fought some of the best fighters of his era. From Manny Pacquiao to a young Canelo Alvarez.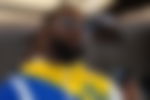 He has also fought some of the most bizarre opponents during this time. Let's look at Floyd Mayweather's most bizarre fights:
ADVERTISEMENT
Article continues below this ad
Floyd Mayweather vs Conor McGregor 
In one of the most bizarre crossover events, the UFC's pay-per-view king took on the king of boxing. Conor McGregor kept calling 'Money' Mayweather out to fight him in the boxing ring. 'The Notorious' Conor McGregor had one of the best striking skill sets in the UFC and wanted to take on Mayweather.
After a lot of back and forth, the pair faced each other on August 26, 2017. Despite what boxing pundits predicted, Conor McGregor held his own in the boxing ring and won the first three rounds before gassing out and getting stunned by Mayweather in the 10th round.
Floyd Mayweather vs The Big Show
Although not a boxing fight, yet another bizarre crossover event was when Mayweather took on 'The Big Show' at WrestleMania 24 on 30 March 2008. The 5 foot 8-inch, 145-pound boxer took on the 7-foot one-inch 441-pound wrestler in one of the most bizarre fights ever.
Despite the size and weight disadvantage, Mayweather landed multiple chair shots that hurt The Big Show, then finished him by knocking him out with brass knuckles.
Floyd Mayweather vs Tenshin Nasukawa
On December 31, 2018, a 41-year-old out of shape, Floyd Mayweather took on an unbeaten Japanese MMA prospect in an exhibition fight. Mayweather took the fight as a joke and toyed with his opponent. The promoters set the fight for three rounds. Mayweather, however, needed only one to show his class.
In the very first round, after toying with Nasukawa for a while, Mayweather switched gears and knocked him down thrice before his corner threw the towel in.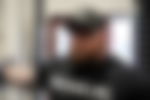 Following the stoppage, the 20-year-old prodigy cried on T.V. after being schooled by one of the greatest boxers of all time.
Floyd Mayweather vs Logan Paul 
ADVERTISEMENT
Article continues below this ad
In his most recent fight, 'Money' Mayweather took on YouTuber turned boxer Logan Paul for an eight, three-minute round exhibition fight. To Paul's credit, he went the distance with one of the greatest boxers in the world, despite having a great reach and weight advantage.
Mayweather clearly outboxed 'The Maverick', but the promoters decided not to announce a winner at the end of the fight. Despite a valiant effort, Paul came nowhere near threatening Mayweather's unbeaten record.
ADVERTISEMENT
Article continues below this ad
Watch This Story: Canelo Alvarez, Floyd Mayweather, and Other Boxers Who Earned the Most in 2021
Which opponent do you think was the most bizarre out of these with whom Floyd Mayweather fought? Let us know in the comments section below.