BIZARRE: Mike Tyson's Pre-Fight Ritual Spooks Out Fans
Published 09/14/2020, 12:35 PM EDT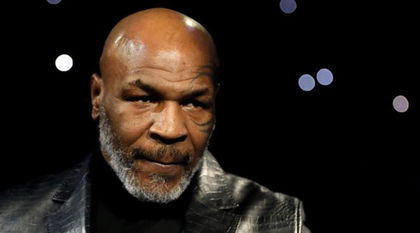 ---
---
Whenever we hear the name "Iron" Mike Tyson, the first word that comes to our minds is 'intimidating.' One of the most lethal men on the planet, Tyson was known for his extreme ferocity and animalistic viciousness. Trained by manager and coach Cus D'Amato, Tyson made his pro debut at just 18 years of age.
ADVERTISEMENT
Article continues below this ad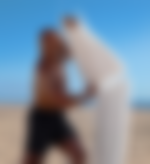 As we know, Tyson's reputation was something that surpassed him. Hearing the name struck fear in his opponents' hearts. Despite his small stature for a heavyweight, Tyson had an aura of intimidation around him, something that is rarely seen.
ADVERTISEMENT
Article continues below this ad
When "Iron" Mike walked out to the ring with his signature black boots and black shorts, the fans present in the arena, the commentators, and people watching all around the world felt his presence. And when Tyson used to stare down his opponents before the fight, we prayed for their well-being. It felt like the man had no emotion or sympathy and was just made to kill. That's the persona he had.
Mike Tyson cried before his fights
Having put those days far behind him now, Tyson showed us a more human side of him on his podcast when he shared what he feels about his past-self as a person and the reason he cried before all his fights.
He said, "I know the art of fight, I know the art of war, that's all I ever studied. That's why they feared me when I was in the ring, I was an annihilator. It's all I was born for. Now those days are gone, it's empty, I'm nothing. I'm working on the art of humbleness…"
Speaking on his emotions before fighting he said, "I always cry before I fight, it's just who I am. I'm getting ready to change into somebody I don't like. He brought like, jealousy, envious, guilt, he brought a lot of stuff.
ADVERTISEMENT
Article continues below this ad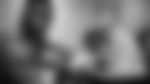 "No one ever put that together, that's who I was, everything that was bad was that guy. Everything I remember from my past, my mother, my family, was that guy. He had a tough time cutting off, he's my ego, he doesn't want to go."
While he may not be the same crazy "Iron" Mike anymore, he is still set to step foot in the ring in November against another legend Roy Jones Jr.
ADVERTISEMENT
Article continues below this ad
Having seen so much in his super controversial high profile career, Tyson has learned a lot from his experiences. Therefore, it will be interesting to see how that experience translates into the ring for a much more humble Mike Tyson.