Bizarre Rules Announced for Mike Tyson vs Roy Jones Jr.
Published 07/24/2020, 10:18 AM EDT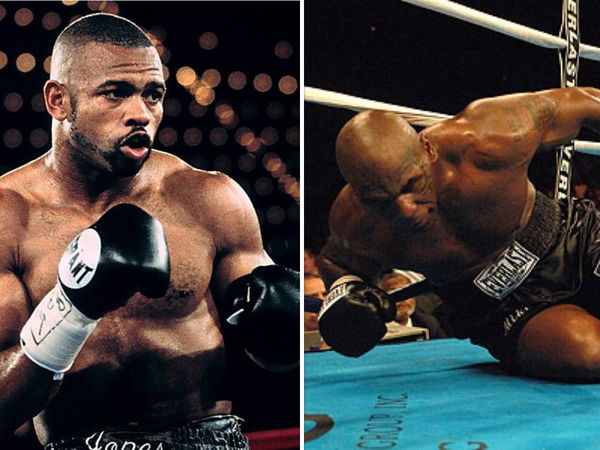 ---
---
Ever since the news about Mike Tyson vs Roy Jones Jr. broke out, boxing fans have raised several questions. While some of them have been answered, many are not; for example, the rules of the fight. Do you know about the bizarre rule that Tyson and Jones will have to follow during their exhibition match?
ADVERTISEMENT
Article continues below this ad
Tyson ended his professional boxing career on a sour note. The American boxer suffered two back-to-back losses in 2004 and 2005. Almost 15 years after his retirement, the legendary boxer will enter the ring again to fight Roy Jones Jr.
Talks about his return began a few months ago. Originally, several potential opponents were considered. This list contained boxers as well as mixed martial artists. At a point in time, it seemed like Evander Holyfield would eventually fight Mike Tyson. However, "Iron Mike" announced Jones as his opponent on Thursday.
ADVERTISEMENT
Article continues below this ad
Although age is not on either man's side, Jones will have some momentum behind him. The 51-year-old last fought in 2018 and retired on a four-fight win streak.
The Rules for Mike Tyson vs Roy Jones Jr.
Tyson vs Jones will go down at Dignity Health Sports Park in Carson, California. The duo will not be wearing any headgear during the match. Besides that, they will compete with 12-ounce gloves. And there will not be a winner unless there is a KO or a TKO.
"Tyson and Jones Jr. won't be wearing headgear for the fight. They'll be lacing up 12-ounce gloves and there won't be any judges present at the fight to score the action. So, technically, there won't be a winner unless a knockout somehow occurs, or either fighter is deemed unfit to continue," CSAC Executive Director Andy Foster told Boxingscene.com.
But what's unusual in this? Well, this fight has the potential to leave the fans unhappy. Foster said that the bout will be called off if any of the fighters get a cut.
ADVERTISEMENT
Article continues below this ad
"They can move around and make some money, but I told them 'if you get cut, it's over.' "
Although there are chances of this bout ending prematurely, it has the potential to sell a ton of PPVs. The entire match along with the rest of the card will stream on Triller.
How do you see this fight play out?
ADVERTISEMENT
Article continues below this ad
Source: BoxingScene