Bob Arum All But Confirms Tyson Fury vs Anthony Joshua
Published 03/03/2021, 9:20 AM EST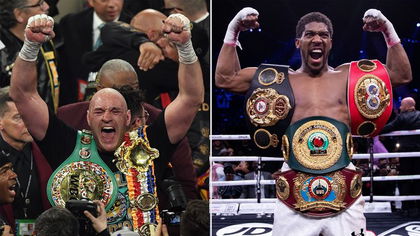 ---
---
Top Rank's Bob Arum may have just sent the boxing world into a frenzy. The American promoter has all but confirmed the biggest boxing fight in recent history. He gave an update about the Tyson Fury vs. Anthony Joshua fight and revealed the status of the negotiations.
ADVERTISEMENT
Article continues below this ad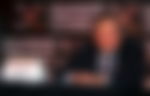 Fury vs. Joshua has been on everyone's lips for the past two months. Despite constant updates from both promoters, the official announcement never came along. Last we knew, Eddie Hearn said a few minor issues had to be agreed on.
ADVERTISEMENT
Article continues below this ad
However, it now appears both parties have resolved those issues. Bob Arum, co-promoter of Tyson Fury, spoke to iFL TV and said, "Yea, as far as I'm concerned. I've been working on it, and all the points have been agreed to. That's what each sides have said. Now, scrambling around to get things signed and everything."
If there was still any doubt, the famous promoter confirmed his revelation by saying, "But, I can say, clearly, based on my view of everything, that there are no more issues." This is tremendous news for fans of the sport. Given the situation in recent years, it seemed highly impossible that two of the best would fight each other. 
READ: Eddie Hearn's House – A Closer Look at the Promoter's Enormous Property

When can we expect an official announcement after the comments from Bob Arum
?
Arum recently accused Eddie Hearn of not being able to keep a secret. Therefore, the fact that he has said this proves the fight is indeed agreed. So, when can fans expect the official announcement, and what is remaining?
Given the unofficial announcement, both parties may have to rush their official announcements earlier than planned. Fans can expect to see the news in the next two weeks. However, there is still one enormous hurdle for them to overcome.
ADVERTISEMENT
Article continues below this ad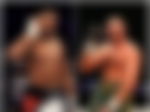 Both parties have to find a suitable location for this fight. Given the cost of the event and the purses of the fighters, the destination is an important factor. Moreover, Eddie Hearn revealed they would only approach venues after they had agreed on the terms.
What do you make of this news? Where do you Tyson Fury vs. Anthony Joshua happening?
ADVERTISEMENT
Article continues below this ad
READ: Tyson Fury vs Anthony Joshua Training Comparison: Who Has the Better Technique?