"Both Plastic and Scammers": Fans React as Logan Paul Shoots a Message to Kim Kardashian Following Prime Plug
Published 03/17/2023, 1:16 PM EDT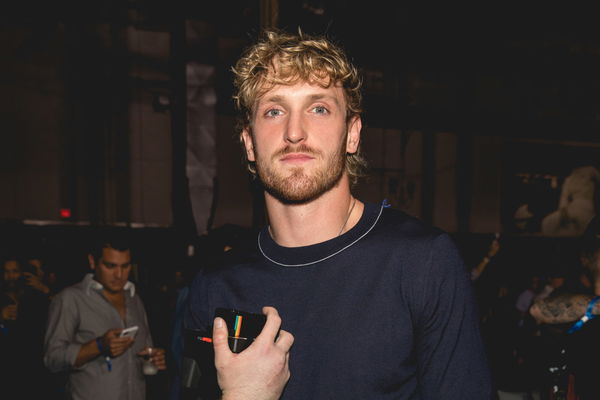 YouTube sensation Logan Paul and his business partner KSI are two of the rare breed of creators who have managed to build a successful business. Despite both business partners once being rivals, even meeting each other twice in the boxing ring, they put their differences aside to create Prime Hydration. The energy drink brand has taken over the market even giving the likes of Gatorade and RedBull a run for their money.
Moreover, with Paul and KSI having some of the largest audiences under their wing, the drink has been promoted all over the world. Recently, the company even signed a sponsorship deal with the UFC and a part-time deal with EPL leaders Arsenal. Now, it seems like things have taken a step further after reality show star Kim Kardashian posted a picture with a PRIME hydration drink to her social media. The post was made in the locker room of Arsenal during their knockout match against Sporting CP.
ADVERTISEMENT
Article continues below this ad
This was a huge step for the brand as Kim K is currently 7th on the list of most-followed people on Instagram with 348 million followers. In addition, Paul was also appreciative of the socialite and claimed that he finally 'made it' to the big stage. However, the fans were not so kind to 'The Maverick' as they reacted to Paul's message to Kardashian.
Fans give their brutally honest reactions to Logan Paul messaging Kim Kardashian
A user named Sammie DeeXL claimed that Kardashian did not even know Paul and just happened to post a picture of the drink.
She doesn't even know you lil bro

— Sammie DeeXL🐐 (@SammieDeexl) March 16, 2023
Another user named Andrew Smithgall accused Paul and Kardashian for being scammers
Both plastic and scammers lol

— Andrew Smithgall 🇺🇸 (@Andrew78663108) March 17, 2023
A user named Colin Berg wanted to know if Kim K would now make an appearance on Paul's podcast Impaulsive.
Another user named Virakbudh stated that he would not be too proud if the Kardashians posted about him on her story.
I wouldn't be proud if Kim kardasian posted me on her story

— Virakbudh (@virakbudhh) March 17, 2023
However, a user named EtherMinati defended Paul and told everyone he would make things right once he is financially stable.
People are so impatient.. sheesh. Give the man a break. He is going to make things right when he is in a better place financially.

— 👁️⃤ETHΞRMINATI (@etherminati) March 17, 2023
Lastly, a user named Justin praised Kim Kardashian for her marketing skills.
another marketing master class shoutout kim k

— justin🚭 (@jclel3) March 16, 2023
ADVERTISEMENT
Article continues below this ad
The fans were not shy from calling out Paul for boasting about Kardashian posting a Prime photo on her Instagram. However, this could prove to be a great marketing gimmick for the drink which is growing at an outlandish pace.
'The Maverick' revealed that Prime had revenues of $200 million last year, which is unprecedented for a creator-built brand. Now, it looks like Paul is on pace to take it to the next level and make it the top energy drink brand in the world.
ADVERTISEMENT
Article continues below this ad
Watch This Story: Everything You Need to Know About Logan Paul's Latest Business Venture With KSI
What did you think about Paul's message to Kardashian after she posted about Prime? Let us know in the comments.