Boxer Amir Khan's Wife Tells Eddie Hearn to "Stop the Comparison" With Conor Benn
Published 12/14/2021, 7:15 PM EST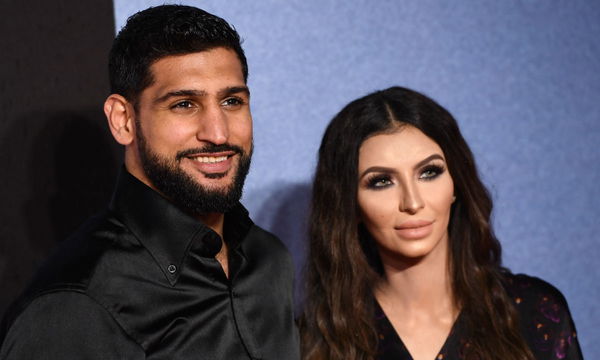 Amir Khan and Kell Brook are now all set to clash in February 2022; after his win over Chris Algieri last weekend, Conor Benn revealed that he would be open to facing the winner of Khan vs Brook next year. However, earlier this week, Matchroom top-boss Eddie Hearn shut down the idea of pairing up Khan with Conor Benn.
He said that Amir Khan does not really want the undefeated 20-0 fighter in the opposite corner anytime soon. Considering the Kell Brook fight could be one of his last career outings, Hearn believes Khan would rather pick other money fights over a clash with Benn because "He doesn't want to face that young smoke."
ADVERTISEMENT
Article continues below this ad
"I like Amir, but his eyes nearly popped out of his head when I started talking about Conor Benn. He doesn't want to face that young smoke, and that's why he took the Kell Brook fight over the Conor Benn fight, because it's a friendly affair. It's a little go in and have a dance for several million, and good luck to them, they deserve it."
"But it's different when you're talking about Conor and Vergil Ortiz and Boots [Jaron] Ennis. These are horrible, spiteful young fighters that come in to take your head off, and they won't be doing that in that fight, trust me," said Eddie Hearn.
Amir Khan's wife goes off on Eddie Hearn
Amir Khan's wife, Faryal Makhdoom, recently clapped back at promoter Eddie Hearn for doubting her husband's chances against Conor Benn. She posted a tale-of-the-tape picture of a stats comparison between Khan and Benn and asked him to "stop the comparison" in an Instagram story.
Amir Khan finally has a fight he has been chasing for over a decade
Khan and Kell Brook are two of the best welterweights from the UK. In their prime, both fighters were a force to reckon, which is why fans have always wanted the two to face each other off. The pair is often called the Anthony Joshua and Tyson Fury of the welterweight division.
Now, they are both finally all set to go head to head on the 19th of February 2022 at the AO Arena in Manchester, England.
ADVERTISEMENT
Article continues below this ad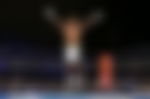 In fact, this fight has been in the works for over a decade. The duo first faced off in 2012; however, since then Kell Brook has accused Amir Khan of ducking him.
He's never given me respect, acknowledged me. He's always ran away and it's come to this part of our career when there's nowhere else for him to run. It's been frustrating for me, I've wanted this for many years," Brook said.
ADVERTISEMENT
Article continues below this ad
How do you see this fight playing out next year?